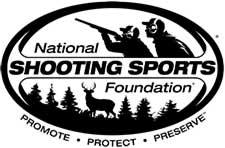 NEWTOWN, Conn –-(Ammoland.com)- The SHOT Show has been cited as one of the Top 25 fastest-growing trade shows based on attendance growth by a leading industry trade publication — a recognition that will surprise few who have attended the record-breaking SHOT Shows in Las Vegas in recent years.
The SHOT Show is owned by the National Shooting Sports Foundation (NSSF), the trade association for the firearms and ammunition industry.
The high honor announced by the Trade Show News Network (TSNN) places the SHOT Show in elite company with many of the trade show industry's most recognized names.
"It's outstanding that our industry's trade show, the SHOT Show, continues to grow and be recognized with the best and fastest-growing shows in North America," said Chris Dolnack, NSSF's senior vice president and chief marketing officer. "This honor is shared by all the talented people who work on the show."
The SHOT Show will be honored at the 5th Annual TSNN Awards Nov. 14-16 in Cleveland, Ohio.
About NSSF
The National Shooting Sports Foundation is the trade association for the firearms industry. Its mission is to promote, protect and preserve hunting and the shooting sports. Formed in 1961, NSSF has a membership of more than 10,000 manufacturers, distributors, firearms retailers, shooting ranges, sportsmen's organizations and publishers. For more information, visit www.nssf.org.