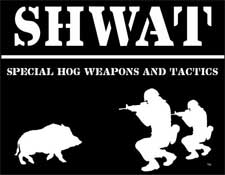 Abilene, Texas –-(Ammoland.com)- It took me 28 seconds to swap my factory original Tavor Trigger out for the brand new Tavor trigger from Timney Triggers.
Editing the video to show how easy it is took a lot longer.
The very fact that Timney and others are producing aftermarket triggers for the Tavor tells us something about America's embrace of this Israeli bullpup rifle.
Despite what many have derided as a poor trigger, IWI Tavor sales have exceeded expectations. In roughly a year's time on market, 20,000 have been shipped.
That's three times their original projection! Almost universally, however, their triggers have been panned as sub-par.
I got a Timney Tavor trigger from the first production batch. Read on, and I'll walk you through my review and show in a video just how easy replacing your Tavor trigger is.
Read the rest at : http://tiny.cc/irglfx
About Special Hog Weapons & Tactics:
SHWAT is the new center of gravity for tactical hog hunting. Special Hog Weapons & Tactics is a dynamic, game changing lifestyle brand, fusing together the tactical, hunting and feral hog control communities. Quality content and connections are rapidly coming together through partnering with credible industry professionals. Vendors are licensing the SHWAT brand. Conversations are growing on Facebook, Facebook.com/SHWATteam. That quality extends from our community and contributors, including our sponsors and writers, bloggers and videographers. Visit: www.shwat.com