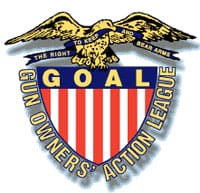 Massachusetts –-(Ammoland.com)- The Massachusetts House of Representatives will vote soon on YOUR Second Amendment Rights – Please Contact Your State Rep Today!
The Massachusetts State Senate voted last week for the Second Amendment. Now the legislation, now known as S.2284 goes back to the MA House for their vote.
Action Alert: Please contact your State Representative today, ask that they vote in concurrence on the latest version of the bill from the Senate.
Click here to get your State Representatives Contact Information.
Here are some highlights of the positive changes this bill will make:
This bill will legalize pepper spray for anyone over 18.
Will keep the status quo on issuing FID cards
Will end license issuing delays for LTC/FID holders
Will streamline the LTC licensing process
Will improve school safety via school resource officers
Thank you again to everyone for your hard work and please contact your State Representative, encourage them to support this bill!
Click here for more information on S.2284
About:
Gun Owners' Action League is the official state firearms association in Massachusetts. We are an association of law-abiding citizens who believe in the basic right of firearms ownership for competition, recreation and self-protection. GOAL works hard to defend the Constitution and the Bill of Rights against those in Massachusetts who wish to infringe upon the freedoms guaranteed by our forefathers. The programs sponsored and developed by Gun Owners' Action League are supported by competitors, sportsmen, recreational shooters and law enforcement throughout the state. We were formed in 1974 to protect the right to keep and bear arms for lawful purposes in the Commonwealth of Massachusetts. We are recognized as the state's premier gun rights association. www.goal.org