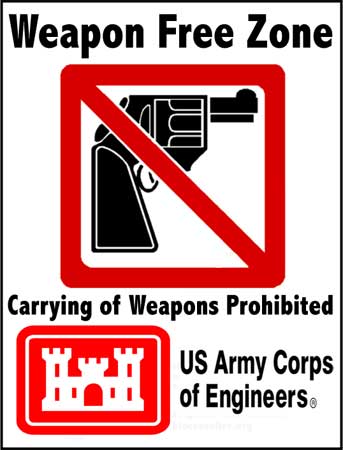 Charlotte, NC –-(Ammoland.com)- We reported last month on the U.S. House Appropriations Committee approving the FY15 Energy and Water Appropriations bill.
The bill then moved on to the floor of the U.S. House where, on Thursday, July 10, it was passed by a vote of 253-170.
The bill contains a pro-gun general provision offered by Representative Tom Graves (R-Ga.) in committee.  Rep. Graves' amendment would prohibit the use of funds to implement or enforce regulations that prevent law-abiding Americans from carrying firearms on property managed by the Army Corps of Engineers.
The NRA would like to thank Rep. Graves for offering this important amendment.  We will continue to keep you updated as the process moves forward
About:
Established in 1975, the Institute for Legislative Action (ILA) is the "lobbying" arm of the National Rifle Association of America. ILA is responsible for preserving the right of all law-abiding individuals in the legislative, political, and legal arenas, to purchase, possess and use firearms for legitimate purposes as guaranteed by the Second Amendment to the U.S. Constitution. Visit: www.nra.org