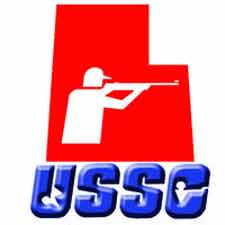 Utah – -(Ammoland.com)- You may have seen the story in the Salt Lake Tribune describing the good work by the Second Amendment Foundation (SAF) in challenging Utah counties and cities over gun laws which may be in violation of the Utah Constitution and Utah's "pre-emption" laws.
In response to SAF demands, several more cities and counties are revising or repealing anti-gun restrictions. Utah Shooting Sports Council (USSC) and its supporters applaud this good work.
As you might remember, USSC did a massive, but quiet, review with many political entities in the state in 2012, led by USSC Director Brent Tenney, which resulted in many of the prohibited local laws being quietly repealed. This current effort by the SAF is most welcome, and even better, is part of a program doing the same thing in at least seven other states, most of whom have never been challenged at all.
The Second Amendment Foundation is the most important group fighting for gun rights in the courts, winning groundbreaking cases including Heller vs. District of Columbia (twice!), and McDonald vs. City of Chicago, plus numerous other follow-up cases. They are steadily rolling back the infringements on gun rights which have accumulated over several decades, often working with the NRA which tends to concentrate more on legislative and training issues.

Utah Shooting Sports Council congratulates and thanks Second Amendment Foundation Chairman Alan Gottlieb and his legal team for their good work, and welcomes them to Utah working on the same goals as USSC.
Tribune story on SAF
SAF.org
About Utah Shooting Sports Council:
The Utah Shooting Sports Council represents the citizens of Utah who safely and legally own and use firearms, exercising rights guaranteed under both the United States and Utah constitutions. Visit: https://utahshootingsportscouncil.org/