Statement from Steve Urvan, CEO and Founder of GunBroker.com.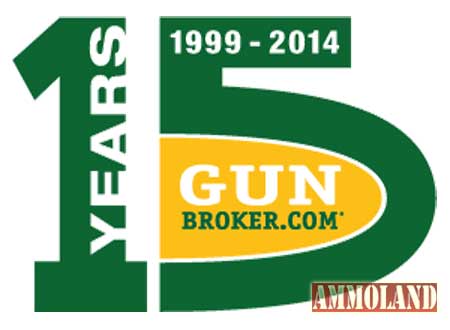 KENNESAW, Ga. –-(Ammoland.com)- Recently a Washington state gun control lobbying group called The Washington Alliance for Gun Responsibility published an advertisement and YouTube video that included a scene in which GunBroker.com was typed into a browser.
The video includes the words "NO QUESTIONS ASKED" and states that criminals who fail background checks can go online and buy guns.
This ad is both misleading the public and impugning the reputation of GunBroker.com by depicting our company's name being typed into a search engine with the direct suggestion that we would enable an illegal transfer of a firearm. This is false and certainly libelous.
As we clearly state on our website, all transactions on GunBroker.com are made in full compliance with all federal state, and local laws, using licensed federal firearms dealers as transfer agents. Federal law requires those dealers to run a background check on the buyer. There is a strict compliance system in place and the Federal Bureau of Alcohol, Tobacco, and Firearms audits dealers for compliance.
The Washington Alliance for Gun Responsibility obviously did no research when creating this ad. Every listing on the GunBroker.com site states, in red letters for emphasis:
"Firearms may only be shipped to a licensed dealer (FFL Holder)".
The Washington Alliance for Gun Responsibility needs to act responsibly themselves. We demand that they take down their erroneous ads and videos and apologize to GunBroker.com and the voters of Washington State for this irresponsible misrepresentation in the pursuit of their political agenda.
Regarding background checks and specifically I-594, I urge all GunBroker.com members to take the time to get out and vote on Tuesday November 4 and defeat anti-gun bills like I-594 and anti-gun legislators. Below are some links you may find useful:
Sincerely,
Steve Urvan,
CEO, GunBroker.com
About GunBroker.com
GunBroker.com is the world's largest gun auction website. Launched in 1999, GunBroker.com is an informative, secure and safe way to buy and sell firearms, ammunition and hunting/shooting gear online. GunBroker.com promotes responsible ownership of guns and firearms. Aside from merchandise bearing its logo, GunBroker.com sells none of the items listed on its website. Third-party sellers list items on the site and Federal and state laws govern the sale of firearms and other restricted items. Ownership policies and regulations are followed using licensed firearms dealers as transfer agents.