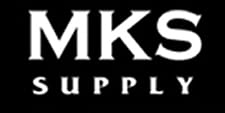 Dayton, OH, –-(Ammoland.com)-  MKS Supply, LLC announces the return of a faithful copy of the .45ACP caliber 1911A1 Government Model pistol of WWII fame. This new "old" 1911A1 is being produced by Inland Manufacturing, LLC.
"Originals of these guns can get pretty expensive in good-looking, usable form and, in collector quality, just flat painful to buy and then not use," says Charles Brown of MKS Supply, LLC, "but a real-deal, affordable, high-quality clone you can shoot the heck out of without fear of hurting collector value, now that is fun."
The new Inland .45 looks identical to the original .45 of WWII fame on the outside. Inside, however, the new pistol incorporates modern advancements in metallurgy and internal design to create stronger components, improved reliability and greatly improved accuracy.
Accurately detailed right down to the vertical slide serrations, exterior finish, fixed combat sights, and lanyard loop, the new 1911A1 even features plastic grips styled and colored like the originals.*
♠♠♠♠♠

Did the grips shrink or did the gun grow? In the years since WWII, owners of the original .45s replaced the plastic grips (also referred to as stocks, grip panels or stock panels) with wood, rubber and other materials. The original plastic grips, however, often shrank if removed from the pistol and left unused for a long time – sometimes to the point that they no longer fit on the screw escutcheons.

This makes the rare original plastic grip panels that still fit a rather scarce item. The shrunken grips are available at gun shows and on the Internet (buyer beware).

The identical looking grips (minus various internal original markings) on the new Inland .45 clone are made of modern, high-quality plastic (plastic is not a dirty word) and will not shrink over the years if removed. Then again, why would anyone remove them if they want the gun to look original?

♠♠♠♠♠
Specifications:
Caliber: .45 ACP (of course)
Barrel: 5 inches
Weight: 39 oz.
Grips: Brown checkered plastic
Sights: Military style, rear drift adjustable
Magazine: One 7-round (will fit other Mil. Spec. magazines)
Construction: Modern 4100 series steels
Warranty: One year
MSRP: $749.00
Rumor Control: The original Inland production company was a division of General Motors and did produce more than 2.5 million M1 Carbines for the war effort. Inland did not produce 1911s. However, the current Inland Manufacturing Company is now producing both: in addition to building faithfully-executed copies of the Model 1911A1, it is building three clone versions of the fabled M1 Carbine. The original production of the newer A1model of 1911 began in 1924. For today's market, hungry to possess a faithful-to-the-original clone of the famed Government Model .45 of WWII, Korea, and Vietnam, this new .45ACP will fit the bill.
Exclusively Marketed by
MKS Supply, LLC
8611-A North Dixie Drive
Dayton, OH, 45414
937-454-0363
www.mkssupply.com