Adventure-packed short film launched today on AmmoLand, YouTube, Hulu and XBOX Live; will air on the History2 Channel tonight.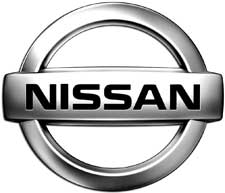 NASHVILLE, Tenn. –-(Ammoland.com)-  On this Veterans Day, Nissan is paying special tribute to the United States Armed Forces with the inspiring story of two Wounded Warrior Project Alumni.
Less than two months since returning from the trip of a lifetime, veterans David Guzman and Kevin McMahon will be featured in an adventure-packed short film starting today. The episode is now available digitally via Hulu, XBOX Live and the Nissan YouTube Channel, and will air on the History2 Channel at 11 PM EST/8 PM PST tonight.
In March, Guzman and McMahon were selected to embark on an unforgettable adventure behind the wheel of Nissan's Project Titan truck. In mid-September, following months of preparation, the two veterans took off on their journey through the Alaskan wilderness in the outfitted Project Titan. This short film captures their journey and marks the culmination of Project Titan, the second crowd-sourced Nissan vehicle.
In an effort to further honor all veterans, Nissan and Wounded Warrior Project will participate with Project Titan in today's 16th Annual Houston Salutes American Heroes Veterans Day Parade in downtown Houston.
"When David Guzman and Kevin McMahon set out on this adventure, it was our goal to capture the excitement in a way that would truly represent the enthusiastic spirit of these American heroes alongside one of the toughest trucks on the planet," said Fred Diaz, senior vice president, Nissan Sales & Marketing and Operations U.S.

"After months of preparation and diligent work, we've done just that in the form of this episode. We're ecstatic to have the opportunity to launch this on Veterans Day as a way to thank and honor Kevin and David, who serve as outstanding representatives for all Wounded Warrior Project Alumni."
The Warriors' ultimate Alaskan adventure was inspired by journalist Joe Byers, who presented his idea of the "ultimate adventure" during a special media event at the 2014 Shooting, Hunting and Outdoor Trade (SHOT) Show and Conference in Las Vegas. When coupled with the Titan's work-hard-play-hard design and rugged construction, Byers' adventure concept would enable the wounded service members to experience Alaska's beauty from all vantage points, whether perched on a mountain in Healy or waist deep in the Kenai River.
Eight months after Byers' idea was presented, Guzman and McMahon hit the Alaska wilderness. Following a grueling adventure through the Last Frontier State, the one-of-a-kind, customized, rugged Titan proved an excellent companion. As was expected, the two veterans encountered harsh weather conditions, difficult terrain and a multitude of obstacles throughout the expedition, but the robust, specially equipped* Titan had the answer to every challenge thrown their way.
Guzman and McMahon were welcomed back to the Lower 48 during the State Fair of Texas in October. For a look at the team's thrilling journey through the Last Frontier, visit the Nissan Trucks Facebook page: Facebook.com/nissantrucks.
Project Titan is Nissan's second crowd-sourced vehicle project, following the automaker's Project 370Z performance build in 2012. For detailed photos, video and past press releases, visit the Project Titan news page at NissanNews.com/ProjectTitan.
About Nissan North America
In North America, Nissan's operations include automotive styling, engineering, consumer and corporate financing, sales and marketing, distribution and manufacturing. Nissan is dedicated to improving the environment under the Nissan Green Program and has been recognized as an ENERGY STAR Partner of the Year in 2010, 2011, 2012, 2013 and 2014 by the U.S Environmental Protection Agency. More information on Nissan in North America and the complete line of Nissan and Infiniti vehicles can be found online at www.NissanUSA.com and www.InfinitiUSA.com, or visit the Americas media sites NissanNews.com and InfinitiNews.com.
About Nissan
Nissan Motor Co., Ltd., Japan's second-largest automotive company, is headquartered in Yokohama, Japan, and is part of the Renault-Nissan Alliance. Operating with more than 244,500 employees globally, Nissan sold almost 5.2 million vehicles and generated revenue of 10.5 trillion yen (USD 105 billion) in fiscal 2013. Nissan delivers a comprehensive range of more than 60 models under the Nissan, Infiniti and Datsun brands. In 2010, Nissan introduced the Nissan LEAF, and continues to lead in zero-emission mobility. The LEAF, the first mass-market, pure-electric vehicle launched globally, is now the best-selling EV in history with almost 50% share of the zero-emission vehicle segment.
For more information on our products, services and commitment to sustainable mobility, visit our website at http://www.nissan-global.com/EN/.
About Wounded Warrior Project
Wounded Warrior Project (WWP) is recognizing its ten-year anniversary, reflecting on a decade of service and reaffirming its commitment to serving injured veterans for their lifetime. The mission of WWP is to honor and empower Wounded Warriors. WWP currently serves more than 59,000 warriors and 8,500 family members through its unique 20 programs and services. The purpose of WWP is to raise awareness and to enlist the public's aid for the needs of injured service members, to help injured servicemen and women aid and assist each other, and to provide unique, direct programs and services to meet their needs. WWP is a national organization headquartered in Jacksonville, Florida. To get involved and learn more, visit woundedwarriorproject.org.