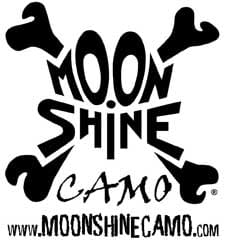 Beavertown, PA -(Ammoland.com)- Moon Shine, LP, designer of Moon Shine Camo, announces their partnership with Keli's Kreations.
Keli's Kreations now offers their Diva Petite jewelry organizer in Muddy Girl Camouflage.
"The Diva Petite is a great product to feature our most popular camo," stated Moon Shine Camo Licensing Manager, Brett Erb. "This is a fun, functional product for all the Muddy Girl country girls to organize their jewelry and accessories. It is perfect for travelling or use at home to organize every lady's style."
These innovative organizers began with a packing problem. Company founder, Keli Hazel discovered that many other women had the same problem. She then turned a simple idea into a solution for all women. At that point, she developed a portable travel jewelry organizer with individual pads for each jewelry ensemble. Adding snaps would hold chains and necklaces in place and keep them from getting tangled. Small pouches make a home for rings and earrings as well. The product is simple, solution based, and effective.
Keli added, "Our Diva Petite product obviously targets females with jewelry/accessories, but most of our industry has ignored the large fashion preferences of ladies who love the outdoors. We believe Muddy Girl is the look we've been seeking to further connect with one of our fastest growing customer demographics. We're excited to partner with Moon Shine Camo and license what we believe is the hottest camo in the marketplace. Muddy Girl Camo takes us further toward that perfect blend of fashion and passion."
About Moon Shine, LP
Moon Shine, LP is a cutting edge designer of quality brand name apparel and camo that conveys the attitude and traditional values of every generation. From the hunters and farmers who live off our lands to the soldiers and patriots who protect it, join them in honoring the essence of the American Legacy. For more information, visit www.moonshinecamo.com or call 1.800.4.MOON.SHINE (800-466-6674).
About Keli's Kreations
Keli's Kreations manufactures and markets a full line of travel jewelry cases and organizers with attitude. The company began with a simple idea to solve a common problem. The company continues to expand on that idea and develop new, innovative solutions for jewelry organization. For more information, visit www.keliskreations.com or call 678.759.0244.