By Kevin Reese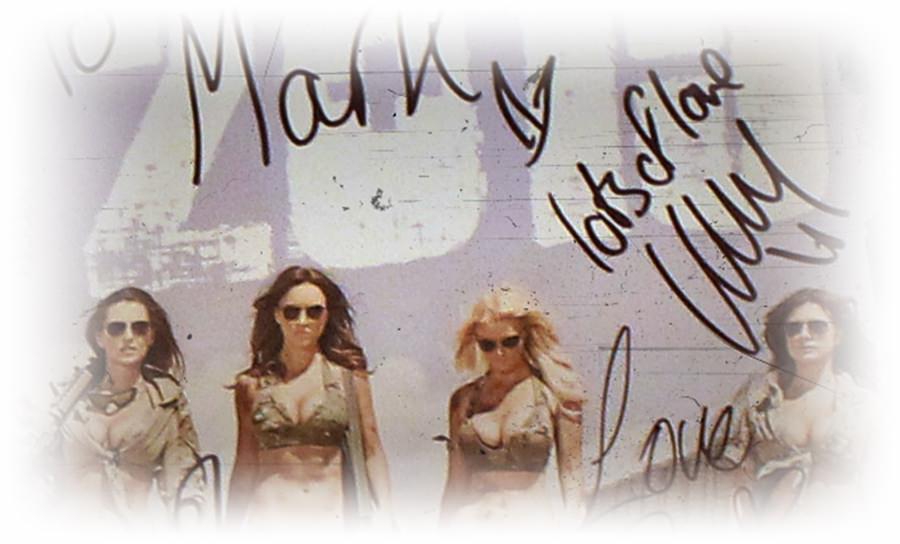 Las Vegas, NV – -(Ammoland.com)- No matter which outdoor show you attend that booth is always there… somewhere, waiting to be discovered. I'm talking about the one drawing guys in like moths to a flame… the one with the booth babes.
I suppose this topic could be touchy with polarized opinions from every corner of our outdoor heritage; as such, I reserve the right to refrain from sharing my own opinion as a measure of allowing you to revel in this piece or print it out and tape it to your favorite target.
Love 'em or hate 'em, here are a few companies that showcased "belles of the ball" at the 2015 SHOT Show.
CRYE PRECISION (www.CryePrecision.com)
"Crye Precision designs and manufactures truly innovative equipment for America's fighting forces.
We are proud and honored to serve our customers' needs. We spend as much time as we can with users, continuously incorporating their experience and feedback into the gear. We give them our full support and are indebted to them for their service and their sacrifice.
We make uncompromising gear for uncompromising individuals. We work hard to provide smart, high-performance, long-wearing gear for people who demand the best. We make all of our gear in America from American materials. Every item is designed to help you perform better." (http://www.cryeprecision.com/about.aspx)
EVIKE.COM (www.Evike.com)
"For over a decade, Evike.com Inc. has been a leading distributor, innovator, showroom, social media, and developer of Airsoft training equipment. Evike.com is also the exclusive representation, service center, key distributor, and maker of a majority of premier Airsoft brands for the sporting, training, and commercial markets. Our reputation for quality, innovation, safety, and client support make us the leader in the development of technologically advanced Airsoft replicas, distribution, and buyer support.
With strategic partners located in USA, Hong Kong, China, Taiwan, Japan, Europe, Canada, and South America, our largest team of USA based staff in the industry operates the largest high end Airsoft distribution vehicle, the largest Airsoft warehouse, the largest Airsoft convention, and the largest Airsoft showroom in the world." (www.evike.com/about/)
SHARPS RIFLE COMPANY (SRCArms.com)
"Today, the 'new' Sharps Rifle Company (SRC) is dedicated to building on the great legacy of Christian Sharps commitment to 'build a better mouse trap.' These days there's no question that America's all-around 'workhorse' rifle is the AR/ MSR, in various versions the U.S. military service rifle, the choice of law enforcement agencies around the country and hugely popular in the civilian market for personal protection, as well as for a variety of hunting and target shooting applications.
In the same way that Christian Sharp sought to improve on the breechloader designs of his era, the folks at SRC now have their eye on improvements and advancements in respect to critical AR/MSR components. 'The tremendous popularity of the AR/MSR platform,' notes Jay Lesser, President 'speaks for itself. It is a highly versatile platform that is adaptable to a wide variety of applications. Our goal at SRC has been not to build yet another version of the AR/MSR but instead to take a close look at how we can make a great rifle even better.'" (http://srcarms.com/wordpress/)
JACK LINKS (www.JackLinks.com)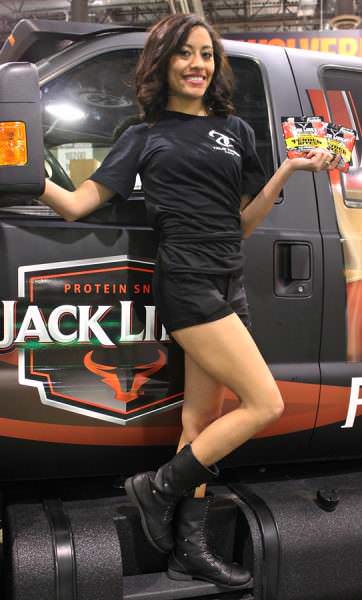 "It was while hunting with his boys that Jack had the idea to begin making jerky using his family's Old World recipes. Working with his sons, Jack perfected his great-grandfather's recipes. The jerky was so good that the Links' friends and neighbors were continually clamoring for more. The Links decided to share their jerky with the folks in the region and began making large batches of jerky, which they sold to small stores across northern Wisconsin. Their first product – Jack Link's Beef Steaks – became a staple snack for folks in the area and spurred dramatic growth for the company. The Links' reputation for quality grew throughout the region and a business was born.
Over the years, as consumer demand for convenient, high-quality snack foods increased, so did the company's product offerings and distribution network. Today Jack Link's is the fastest-growing meat snack manufacturer in the world, and sells more than 100 different meat snack products in more than 40 countries. More than a century has passed, but the Link family principles and traditions remain the same: hard work, integrity and a commitment to earn consumer respect by delivering the best-tasting meat snacks in the world." (http://www.jacklinks.com/#-/about-jack-links.aspx-/our-history.aspx)
PROIS (www.ProisHunting.com)
"Welcome to the world of Prois where we believe women hunt hard and deserve the gear to support their pursuits. What sets Prois apart? It is our belief that women require performance outdoor gear for their hunting and field pursuits. We select only the top rated performance fabrics to provide windstopping, wicking, waterproofing, silence and thermoregulation.
We create each item to maximize efficiency and functionality in the field utilizing signature features such as scapular pockets, magnetic snaps, lumbar compartments, ducktail features and more.
We take great pride in the fact that our gear is made an overall commitment to you, the female hunter." (http://www.proishunting.com/about-us/)
Yes, there were others… many, many others but some things should be left to the imagination…

Case in point once again, my personal favorite women of the 2015 SHOT Show, great human beings and close friends, the Prois Posse… these hard hunting, fist-full-of-dirt, blood-under-the-fingernails women are the real Belles of the "2015 SHOT Show" Ball!
Resources:
http://www.proishunting.com/about-us/