Slimmer, Lighter And Deadly On Ducks And Geese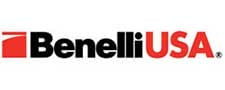 Accokeek, MD -(Ammoland.com)- Waterfowlers want performance—cold, foul weather and wet, muddy conditions combined with long shots at fast-flying ducks and geese require it.
The new 20-Gauge Waterfowl Edition delivers all the punch needed in the blind, all in a slimmer, lighter sub-gauge purpose-built with the same optimal performance and specialized features found in the Performance Shop's SBE II Waterfowl Edition 12-Gauge. Based on the fast-swinging, easy-toting M2 Field 20-Gauge, the Waterfowl Edition M2's streamlined and lightweight design, paired with the steadfast reliability of the honed and polished Inertia Driven system, make it the ultimate sub-gauge waterfowl gun.
Trigger group tuning for a crisper let off and better shot timing, combined with a larger bolt-cocking handle and longer, wider bolt release gives the shooter confidence handling the gun in the field, even in cold, wet conditions and wearing gloves.
The Waterfowl Edition comes with a set of Rob Roberts Custom Triple Threat chokes, specifically designed for waterfowl hunting at short, medium and long-range distances. The Waterfowl Edition's Crio barrel features a lengthened and polished forcing cone to insure uniform patterns while reducing recoil. Every WaterFowl Edition 20-Gauge has been test-fired and patterned for optimal accuracy and punch when shooting high-flying waterfowl. Felt recoil is further reduced with Benelli's ComforTech stock, so magnum loads in 20-Gauge are almost trivial compared to the 12-Gauge.
Each Waterfowl Edition's barrel is fitted with a HIVIZ Comp front sight with a variety of colored fiber optic inserts for quick target acquisition in low or flat light conditions. A paracord design survival sling leaves hunter's hands free for managing dogs, decoys or gear, and in an emergency situation provides over 50 feet of 550-pound paracord within seconds.
"This is a duck and goose shooting machine, just in a smaller, slimmer package," said Tom Kaleta, VP of Marketing for Benelli USA. "We live and breath the waterfowler's world—and we know long shots and tough conditions are always part of the program. The Performance Shop 20-Gauge Waterfowl Edition fills a niche that's demanding that a magnum Benelli performance in a specialized, lightweight package."
COMMON SPECIFICATIONS: Gauge: 20-Gauge Barrel Length: 28″ Weight: 5.9 lbs Finish: Realtree Max-5 Magazine Capacity: 3+1 Chokes: 3 Rob Roberts Custom Triple Threat Sights: HiVIZ Comp front sight metal mid-bead Length-of-Pull: 14 3/8″ Drop at Heel: 2 1/8″ Drop at Comb: 1 1/2″ Minimum Recommended Load: 2 1/2-dram, 7/8 ounce MSRP: $2,399
About Benelli USA
Benelli USA is a world leader in manufacturing quality semiautomatic shotguns and rifles that are known for their ultra-reliability and high-performance standards. For the latest news and product information visit www.benelliusa.com.