Lots of cool guns to look at and an invitation to visit Charlie and the MKS Supply gang at the MKS Supply SHOT Show Booth 16144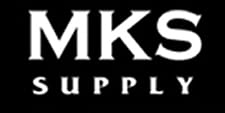 Dayton, OH -(Ammoland.com)- MKS Supply, LLC hopes you will come by the booth and visit, and Charlie seriously loves to visit with attendees and the many media friends we have there.
And you can see the hot Chiappa's, the tough and incredible-selling Hi-Point line and the new just out Inland M-1 Carbines to include the Paratrooper Model and last but not least check out the new Inland 1911 WWII .45ACP caliber pistol.* These guns are pretty cool and have a very high public interest factor.
So please come by the booth and visit with us, we genuinely enjoy visiting with you folks.
Again it's booth 16144
Rumor Control: *Some previously printed background and a bit of rumor control: The original Inland production company was a division of General Motors and produced more than 2.5 million M1 Carbines for the war effort and we will have two full stocked carbine versions and the paratrooper model. The carbines are so faithful to the originals that only pretty serious collectors may be able to tell them from pristine originals which is why the barrel is stamped Inland and then covered by the stock preventing them or this critical part being passed as original WWII or Korean war era. Inland did NOT originally produce 1911s. However, the current Inland Manufacturing Company is now producing the most recognized 1911 (A1model) which began production in 1924. For today's market, folks wanting to possess a faithful-to-the-original clone of the famed Government Model .45 of WWII, Korea, and Vietnam, this new .45ACP will fit the bill.
About MKS Supply, LLC
MKS Supply insists on high quality, reliable firearms. We insist on guns that are easy to own and service. Most of all, we insist on value.