By Andy Lightbody; AmmoLand Auto Editor
A carryover from last year's major design changes, it's simple and practical, but is being left "out and behind" by many of its competitors.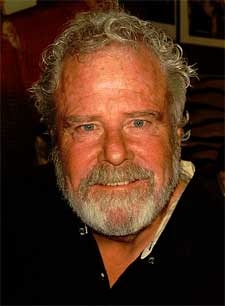 Grand Junction, Co. –-(Ammoland.com)-  Five years ago, when the Mitsubishi Outlander was redesigned for 2010, it received good marks for its aggressive styling and features that made it competitive in everything from engines and AWD, to nice interior appointments.
When the Outlander was unveiled for 2014, many of us had high hopes that we'd see more eye-opening styles and technology innovations for the little compact front-wheel drive or All Wheel Drive (AWD) Sport Utility Vehicle (SUV).
It simply did not happen. And in many ways, the Outlander was actually "tamed" in the styling department and basic engine designs were carried over.
Fast forward to 2015, and there were hopes and rumors that Mitsubishi might be adding a turbocharged engine, and some upgraded sport features.
Again, it didn't happen, and insiders at the car company say that the "real news" for the Outlander is not going to be available until 2016, when they hope to introduce a radical Outlander with a totally new design, and featuring the first AWD Plug-in Hybrid Electric Vehicle (PHEV).
Outlander PHEVs are currently being sold in Japan, Europe and Australia, but battery shortages and technical issues keep pushing back the U.S. introduction.
Being touted to have a range of nearly 500 miles, and getting 150 mpg with its small supplemental gas engine, Mitsubishi is expecting a huge demand from the "greenies," and the short-to-medium range commuter crowds. How well that is going to translate to a practical back-country traveling AWD SUV for the sportsman's marketplace is questionable.
All that said, the 2015 Outlander SE with its Super-Wheel Drive (S-AWD) system has a 2.4 liter four-cylinder engine that's mated to a continuously variable transmission (CVT), and kicks out a meager 166 horsepower. On the plus side, the Outlander SE turns in a respectable 24 mpg city/29 mpg highway and a combined 26 mpg fuel economy rating. Opting for the GT version and the vehicle has a larger 3.0 liter V6 and a six-speed automatic transmission that delivers 224 horsepower. Both engines are rather tame and mild, and there is a distinct lack of quick/snappy acceleration. Both may be good for daily city-fide commutes, or if traveling slowly on back roads and trails while in four-wheel drive, but can't be called "exciting," when out on the open roads and running off to your next outdoor adventure.
Inside, the vehicle is comfortable and the driver is going to find all controls easy to access and comfortable seating. Second row of seats follow suit in the comfort department and are adjustable for plenty of leg room. The 3rd row seating however is rather cramped and is best used for short commutes or car pooling with folks that you don't necessarily like a whole lot! With seat rows two and three folded down, you've got just over 63 cubic feet of room for your camping, fishing or gun gear. It's not bad, but other makers seem to be finding ways to add increased inches and cubic feet to other vehicles in this SUV class.
While driving on the open road is comfortable and the handling is good and responsive, we actually enjoyed taking the Outlander at slower speeds and when traveling on dirt, mud and in snow. Sporting 8.5 inches of ground clearance, the SUV is not going to rate as a "rock-crawler," but with the S-AWD feature, the vehicle does a great job of crawling along at slow speeds and having good traction to the tires when negotiating ruts, dips, muddy bogs and snow bumps. Slow and deliberate, the Outlander SE was dependable when the asphalt ended and all of our test-drivers felt confident with the steering, acceleration and handling.
Overall, the Outlander series for 2015 seems to reflect where Mitsubishi wants to aim a SUV that is main-stream, practical, and simple. It's not super luxurious or plush, but it has all the essential amenities and conveniences. It's not a race-track contender for the owner seeking performance characteristics. But it also doesn't have a "sticker price," that pretends that it is.
It is solid, dependable, has a good service/quality record and is going to shuffle through this year as nothing more and nothing less.
About:
Andy Lightbody is a TV/Video producer and host, as well as an outdoor writer/photographer. Lightbody is the former Managing Editor for Western Outdoors Magazine; Senior Editor at Petersen's Hunting Magazine and Editor of the Guns & Ammo Book Division.
He remains an avid shooter, hunter and angler, as well as a regular contributor to the Sportsman's Warehouse publication-Sportsman's News Magazine. Visit Rocky Mountain Television/Productions : www.rmtv.net