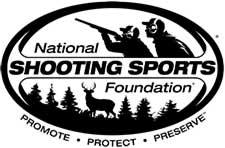 NEWTOWN, Conn –-(Ammoland.com)- This week, the Bureau of Alcohol, Tobacco, Firearms and Explosives' (ATF) maneuvering on behalf of the Obama administration to ban widely held 5.56 M855 "Green Tip" ball ammunition caught political fire on Capitol Hill and drew the attention of the mainstream news media.
This occurred as tens of thousands of Americans emailed both ATF and their Members of Congress to halt this unwarranted action. Here is a summary of the activity:
U.S. House Letter Seeks Answers from ATF . . . A strongly worded letter, now signed by more than 150 Members of the U.S. House of Representatives, is being directed to ATF Director B. Todd Jones. The House letter calls into question the reasoning, manner and fast-track timing behind the bureau's recent announcement that it was seeking to end the exemption for 5.56 M855 ammunition under the sporting purposes test that has been in effect since 1986.
NSSF Seeks 60-Day Extension for Comments . . . NSSF Senior Vice President and General Counsel Larry Keane this week wrote ATF Director B. Todd Jones requesting that the agency's announced deadline be extended an additional 60 days for comments on the bureau's proposal.
"Given the breadth of the impact this new framework will have on the industry and the number of calibers in question, we believe the 30 days allotted by the ATF is not sufficient for companies in the industry and the general public to provide meaningful comments and suggestions," Keane wrote.
Mainstream Media Takes Notice . . . While the ATF action was covered heavily for several days by the industry trade and gun websites, as well as generating substantial traffic in social media, the mainstream news media awakened to the issue late this week. NSSF's Larry Keane explains the industry's perspective in today's New York Times.
Keep Those Emails Coming . . . Industry employees, target shooters and gun owners should continue to contact your Member of Congress and the ATF to oppose this unnecessary ban, which is truly a solution in search of a problem and raises serious questions about executive agency attitude and overreach. Stopped cold in their attempts to pass more gun control laws on Capitol Hill, this action appears to be the Obama administration's attempt to pursue gun control by other means. See the NSSF Action Alert and email ATF today. You should also email or Tweet your Member of Congress.
About NSSF The National Shooting Sports Foundation is the trade association for the firearms industry. Its mission is to promote, protect and preserve hunting and the shooting sports. Formed in 1961, NSSF has a membership of more than 6,000 manufacturers, distributors, firearms retailers, shooting ranges, sportsmen's organizations and publishers. For more information, log on to www.nssf.org.
---