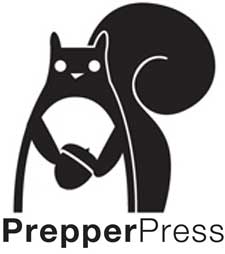 USA -(Ammoland.com)- Prepping isn't just about doing―it's about prepping smart.
In Developing a Personal Preparedness Plan, expert Bruce Funk takes the reader through different scenarios, from "micro" to "macro," and how to prep for each.
He goes through probabilities and priorities for a variety of people, from yourself to your friends and neighbors, and even includes worksheets that emphasize his practical approach to prepping and allows the reader to enter the essential yet pragmatic state of mind.
Funk delivers basic principles crucial to prepping, regardless of whether they're a beginner, and guides them to match their skills, situations, priorities, and needs to certain threats. This guide covers how and why to prepare for the worst and the "normalcy bias" definition and theory. It helps how to save time and money while still providing direction and guarantees that readers will be more confident about prepping, as this book provides a "roadmap" to get them started.
Some preppers might see planning as something that's "object-driven and purchase-based," and this book steers them out of that mindset and into a more practical direction.
Even experienced preppers will find Developing a Personal Preparedness Plan to be a useful reference and something to pass on to their families, friends, neighbors, coworkers, and many more looking for the peace of mind they'll need when the time comes to exact a plan.
Developing a Personal Preparedness Plan
Bruce Funk
List $6.95 paperback
Paperback 56 Pages
e-book $3.95
Published by Prepper Press
ISBN 978-0692243190
About the Author
Bruce Funk lives with his wife of 38 years in rural Idaho with horses, chickens, rabbits, dogs, cats, and milk cows. Bruce and his wife grew up eating beans 'n bacon, peaches in the winter from their own family canning processes, and venison and elk steak as staples. The family has been to most of the United States, much of Europe, countries in northern Africa, the Middle East, Korea, Japan. Active duty Army assignments posted Bruce to Arizona, Texas, Massachusetts, Germany, Sudan, and Saudi Arabia/Iraq for Operation Desert Storm.
The family has experience riding out an earthquake, living in a developing country, and has learned to appreciate having what you need when you need it. Preparation for worst case scenarios has been a way of life for many years. With a background in military preparations, security work, and developing training for police officers, Bruce works in the emergency management field. After residing in many of the largest cities in the United States and Europe, Bruce and his wife now dedicate themselves to self-reliance.
About Prepper Press
We at Prepper Press are a publisher specializing in dystopian fiction and survival-based nonfiction. Vist our Website www.prepperpress.com