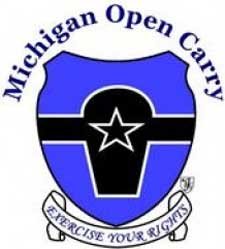 Michigan – -(Ammoland.com)- We in Michigan Open Carry, Inc have long opposed special classes of politically connected people getting special or enhanced privileges that most people do not receive. Today is no exception.
SB 53 (Read the text) would allow Retired Federal Law Enforcement Officers to carry in the Pistol Free Zones described in MCL 28.425o.
This is just another example of what some tried to ram through last session with County Prosecutors.
What it comes down to is "special" government people will get special treatment — but not you (unless you are one of them).
The reason we oppose these bills is they make it so there are fewer and fewer people left to fight to eliminate Pistol Free Zones entirely. We see these politically well-connected group as potential allies and we look forward to working with them to end pistol free zones for all people. However, do you think they will fight for the rest of us once they get their exemptions?
WE NEED YOU TO ACT NOW!
Offices to call for the Senate Judiciary Committee:
Rick Jones (Chairmen – Republican) – (517) 373-3447
Tonya Schuitmaker (Republican) – (517) 373-0793
Tory Rocca (Republian) – (517) 373-7315
Patrick Colbeck (Republican) – (517) 373-7350
Steve Bieda (Democrat) – 517 373 8360
Here's what you can say, if you are unsure what to say:
Person Answers the Phone.
You: Hi, can I speak to Senator ______'s staffer that deals with judiciary committee meeting matters?

Wait while they transfer you, leave a message for the person if need be.

Hi, My name is and I'm calling today to ask the Senator to consider opposing SB 53, which will be heard in the Senate Judiciary committee today. SB 53 creates another special class of special people whose lives will be treated more valuable than the rest of Michigan's 450,000 CPL holders by granting them special privileges to protect themselves in places the rest of us cannot. I hope the Senator will make sure the bill never leaves the committee.

That's it! Please act now! If you only have time to place on phone call, please simply call Senator Jones — NOW!
By the way, we offered Senator Jones (the bill's sponsor) a way to make the bill friendly to all guns owners (a bill we'd support), but sadly we haven't heard back from him. Our proposal? Eliminate one Pistol Free Zone (his pick) for ALL gun owners.
Phillip Hofmeister
President
Michigan Open Carry, Inc.
[email protected]
Michigan Open Carry, Inc is a Not-For-Profit organization that depends on our dues paying members to continue our operation. We are an all-volunteer organization. As such, no one is paid a salary and very few of the personal expenses of our officers are reimbursed. Won't you consider joining us or renewing as a dues paying member today? If you need technical help with the process, please email [email protected] www.miopencarry.org