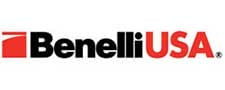 Accokeek, MD -(Ammoland.com)- With Benelli USA's new 3-Gun team already off to a solid start, the company also just upped its commitment to the fast-growing sport by signing on as "Platinum Sponsor" for the 2015 Tarheel 3-Gun Season.
Tarheel 3-Gun, based in North Carolina, is a leader in shooting sports match administration. The organization manages over 20 multi-gun competitions every year all over the United States.
Tom Kaleta, Vice President of Marketing for Benelli USA, said, "Tarheel 3-Gun provides outstanding major matches and also leads in the grass roots effort to introduce shooting sports to the newcomer. Benelli is proud to partner with Tarheel to further promote 3 Gun and the spirit of competition."
Kaleta went on to note Benelli's popularity with 3-Gun shooters.
"Of course our team uses our guns—but so do many of the other competitors," said Kaleta. In fact, the unrelenting reliability of Benelli's Inertia Driven System is popular across the entire 3-Gun field.

Charles Sole, Director of Tarheel 3-Gun, added, "We're excited to have Benelli as a sponsoring partner this year. Benelli shares our passion for quality and it's great to have them involved in what is now the fastest growing shooting sport in the world."
The popularity of 3-Gun competition brings a cross section of shooters to matches, from weekend amateurs to professional competitors. Shooters use pistols, modern sporting rifles and shotguns in a variety of scenarios, with each stage presenting a different set of tactical challenges.
The Platinum Sponsorship includes Benelli shotguns and accessories for selected Tarheel 3-Gun events throughout the season including the Bushmaster 3-Gun Challenge in April and the Tarheel 3-Gun Monthly Series, held at Woody's Hunt and Rifle Club in New Hill, NC. Benelli will have several members of their shooting team competing in Tarheel 3-Gun events during the year; Dianna Liedorff, Aaron Hayes, Lance Dingler, Jacob Betsworth and Heather Fitzhugh will be seen throughout the season.
About Benelli USA
Benelli is a world leader in manufacturing quality semiautomatic shotguns and rifles that are known for their ultra-reliability and high-performance standards. Benelli's legacy as the premier shotgun platform on the 3-Gun circuit parallels the company's leadership in tactical, law enforcement and military products like the M2, M4, Vinci and Nova.
For more information, please visit www.BenelliUSA.com.