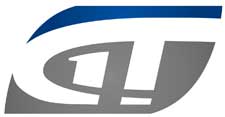 Mandeville, LA -(Ammoland.com)- At the 2015 NRA Annual Meetings last weekend in Nashville, TN, Tom Gresham's GUNTALK, a nationally-syndicated radio talk show, made a $50,000 donation to a leading research center for crime prevention.
The Crime Prevention Research Center is headed by John Lott, a noted economist and researcher on the subjects of crime and firearms. The CPRC is a research and education organization dedicated to conducting academic quality research on the relationship between laws regulating the ownership or use of guns, crime, and public safety, and it educates the public on the results of this research.
"John Lott's seminal work has provided lawful gun owners intellectual ammunition," said Tom Gresham, host of GUNTALK Radio. "America's 100-million gun owners face an onslaught of phone research funded by the billionaire gun control advocate, Michael Bloomberg. Lott's research — first in his multiple books, and now through the CPRC — allows us to refute the often silly and nearly always bogus papers that pose as 'studies' by those who advocate banning guns."
At a dinner held by CPRC in Nashville, to coincide with the NRA's annual meetings, Gresham appeared with other celebrities, including novelist Brad Thor, journalists and talk show hosts Dana Loesch and Katie Pavlich, as well as musician and gun rights activist Ted Nugent. At the dinner, Gresham announced that "Tom Gresham's GUNTALK Radio" was donating $50,000 in commercial air time on his national radio show to the research group.
"We're delighted to receive such a generous donation," said Lott. "It's difficult to fight the contributions of billionaires, but this will help us get out information on our research."
About Tom Gresham's GunTalk Radio
In its 21st year of national syndication, Tom Gresham's GUNTALK radio show airs live on Sundays from 2PM-5PM Eastern, and runs on more than 186 stations every week. Listen live on a radio station near you, or via live streaming from one of the stations here: guntalk.com/site38.php. All GunTalk shows can also be downloaded as podcasts at www.guntalk.libsyn.com, Apple iTunes, and i-Heart radio, or through one of the available Apps: GunTalk App on Stitcher, the GunTalk iPhone App, and the GunTalk App for Android on Amazon. More information is available at www.guntalk.com.
("GunTalk" is a registered trademark.)