Israel's Ministry of Defense (IMOD) purchased hundreds of MEPRO LI-OR Night Vision Sights for various IDF units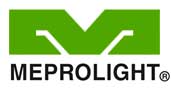 Rio de Janeiro, BR -(Ammoland.com)- Meprolight – a leading manufacturer of night vision and thermal equipment, electro-optical systems, self-illuminated sights, and Laser Range Finder systems for military, law enforcement and civil applications – secures several orders for night vision systems and continues to expand its footprint worldwide.
Israel's Ministry of Defense (IMOD) purchased hundreds of MEPRO LI-OR Night Vision Sights for various IDF departments. Foreign armies have purchased the MEPRO MINIMON (L) Multi-Functional Lightweight Mini-Monoculars and MEPRO BINIMON (A) Aviator's Night Vision Systems.
MEPRO LI-OR 4X or 7X High-Performance Night Vision Sight Series
Hundreds of MEPRO LI-OR units were recently sold to Israel's Ministry of Defense (IMOD). The MEPRO LI-OR series of weapon sights is compact, lightweight and easy to operate. These versatile and reliable sights enhance sharpshooter and sniper performance in open-terrain, jungle environments, and in urban night operations. Mountable on a wide variety of weapon platforms, the MEPRO LI-OR can be supplied with any standard high-quality 18mm image intensifier tube ensuring superior imaging quality under low-light and night conditions. The systems are available with x4 or x7 magnification and include an illuminated red open-cross or mil-dot reticle.
MEPRO MINIMON (L) Multi–Functional Lightweight Monocular
The system has been sold to a South American government agency. The compact and lightweight MEPRO MINIMON (L) fully meets the diverse requirements characterizing night operations in harsh tactical and environmental conditions including special naval operations requiring submersion to a depth of up to 20 meters. Based on the proven monocular operation concept, equipped with a 40˚ field-of-view and a large eye-relief, the system provides exceptional night vision imagery while allowing the user to maintain full situational awareness with the unaided eye. Utilizing a standard high-quality 18mm image intensifying tube and featuring a modular design, it can be used in single or binocular configurations while head-mounted, helmet-mounted, weapon-mounted or hand-held.
MEPRO BINIMON (A) Aviator's Night Vision System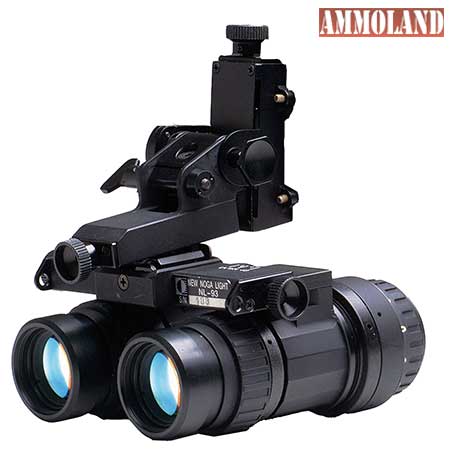 The system has been sold to a leading air force. The MEPRO BINIMON (A) night vision binocular provides the user with depth perception (3D viewing) and delivers outstanding performance under a wide range of lighting and environmental conditions. Collaboration with various air crews during system development has resulted in an ergonomic design as well as easy and intuitive system operation. The binocular is rugged and metal-constructed, yet is a lightweight system compatible with all commercially available 18mm image intensifier tube technologies. The system fits most aviator helmet visors and can be used in either fixed or rotary wing aircraft, and is also compatible with heads-up displays (HUD).
According to Eli Gold, CEO of Meprolight, "We are pleased to announce our recent wins in the area of night vision, which attests to the successful integration of the former New Noga Light systems into Meprolight's portfolio – both in terms of offering new products and supporting those previously supplied to customers by Noga Light."

He continued, "South America is a large and important market for us, and we are working to expand our footprint in this market – and happily are meeting with great success."
About Meprolight
Meprolight is a leading International Electro-Optics company, developing, manufacturing and marketing systems for infantry, armed forces, law enforcement agencies and civilian markets since 1990. Meprolight provides comprehensive solutions with a wide array of combat-proven products; night vision sights and devices, thermal sights, electro-optical and optical sights and devices, laser rangefinders, hand-held rangefinders and fire control systems and other tritium illuminated products and accessories. Meprolight's solutions are currently operational in safety and security applications for law enforcement, military and civilian communities worldwide.
For more information on Meprolight, please visit www.MeproLight.com.