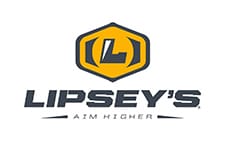 Baton Rouge, LA -(Ammoland.com)- Lipsey's, a nationally renowned firearms distributor, finished their 15th annual March Madness Dealer promotion that has gone beyond the boundaries of gun sales and developed into a spirit of donation.
The Lipsey's team that has grown to over 90 people, has continued to make giving back the centerpiece of the annual promotion. "Aim Higher Together," the charitable team mantra of Lipsey's, raised nearly $15,000 in March by turning competition into contribution.
The company was divided into teams that participated in a series of events all focused on raising money and having fun. Over the years Lipsey's has created their own version of popular games with the grand finale being a company-wide bracketed free throw tournament. This year, teams got creative and auctioned off personal items including their own guns and accessories, hotel stays, event tickets and more. Cookouts, baking competitions and a host of money raising events all funneled into a record setting year for Lipsey's chosen charities.
Mark Emonet, Vice President & CFO, has led up March Madness activities since its inception in 2001.
"Our Lipsey's Team took this year's March Madness event to a new level of giving back to the community. Everyone participated in a contagious spirit of helping each other, our customers, and those in need. We are all proud of what we have accomplished and look forward to raising the bar again next year."
The money will be divided among charities chosen by the Lipsey's staff. They include the Wounded Warrior Project, Susan G. Komen Cancer Research, St. Jude's Children's Research Hospital, and Alzheimer's Services. Lipsey's is involved in dozens of charitable events each year, but March has become a special month.
It gives the team a chance to spend some time "Together" helping great causes in what is normally the busiest season of the year.
About Lipsey's
Located in Baton Rouge, Lipsey's was originally formed as a wholesale hunting and fishing distributor in 1953. Today it is one of the nation's most prominent wholesale firearms distributors. The company, which sells exclusively to federally licensed dealers, has received a number of awards and accolades for its industry leadership. Moreover, Lipsey's is recognized for its dedicated team, excellent relationships with customers and top firearms manufacturers, and exclusive product offerings.
For more information about Lipsey's, please visit www.lipseys.com.