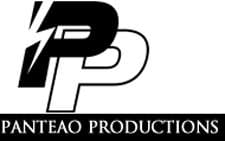 Columbia, SC -(AmmoLand.com)- Panteao is happy to announce the upcoming instructional videos with Pat McNamara.
Pat McNamara (Mac) has 22 years of Special Operations experience, 13 of which were in 1st SFOD-D. He has extensive experience in hostile fire/combat zones in the Middle East, and Eastern Europe. He trains individuals at basic and advanced levels of marksmanship and combat tactics.
When he worked in the premier special missions unit, he became an impeccable marksman, shooting with accurate, lethal results and tactical effectiveness. McNamara has trained tactical applications of shooting to people of all levels of marksmanship, from varsity level soldiers, and police officers who work the streets to civilians with little to no time behind the trigger.
His military experience quickly taught him that there is more to tactical marksmanship than merely squeezing the trigger. Utilizing his years of experience, McNamara developed a training methodology that is safe, effective and combat relevant and encourages a continuous thought process. This methodology teaches how to maintain safety at all times and choose targets that force accountability, as well as provides courses covering several categories, including individual, collective, on line and standards.
The Make Ready with Pat McNamara videos will be filmed in 4K resolution and available on the Panteao website in Ultra HD, HD, and on DVD. The videos will also be available in the upcoming Panteao Make Ready Roku Channel.
Pat McNamara Page: http://panteao.com/instructors/pat-mcnamara/.
About Panteao Productions
Panteao is based out of Columbia, SC and produces the Make Ready firearms training video series, documentaries, industrials, and the Make Ready to Survive training series.
For more information about Panteao, visit http://panteao.com/about-us/.