Come join us for the fishing and learn what is being done to defend the right to bear arms in Florida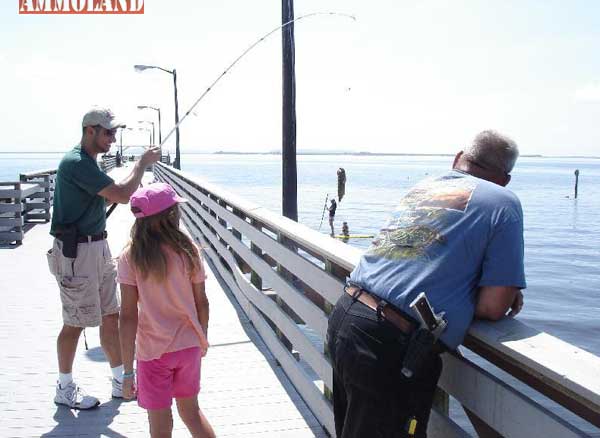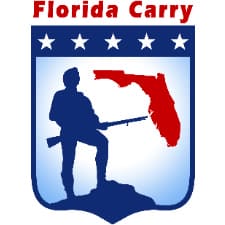 Tampa, FL -(AmmoLand.com)- In response to a group of Tampa Police Officers abused the rights of a Florida Carry member, we have filed a lawsuit against the City of Tampa to defend the right to bear arms, free speech, our members, and the rights of gun owners and fishermen in general.
You can read about the case by clicking HERE. To insure that our Open Carry Fishing meetup and the rights of our members and supporters is not abused again in Tampa, Florida Carry directors and attorneys are going to be at our next regularly scheduled Florida Carry Fishing Meetup this Saturday, July 11th at 10am, Ballast Point Pier in Tampa. Information and directions can be found by clicking HERE.
Come join us to learn more about the right to bear arms in Florida, meet our organization's leaders and attorneys, and have a great morning fishing with other gun owners who care about the right to bear arms.
If you are planning on bringing a firearm please abide by these Three Simple Rules:
Hands Off Guns – No Long Guns – Be Safe
Keep All Hands Off Sidearms & Holsters!
Do not unholster for any reason other than to save a life.
Make sure your sidearm is secure in its holster. – Condition Yellow –
Do not fidget or make adjustments to your handgun or holster in public.
If you need to make an adjustment, take it to your vehicle.
If anyone, including the media, asks to see your handgun, just turn your body so they can see or film it in the holster.
Do not rest your hand on your gun or holster.
No Long Guns!
This event is about the carry of handguns and other defensive implements that can currently be carried under Florida law by CWFL licensees.
The Carry of Long Guns creates some practical issues with physical handling in public venues and is more provocative. This includes AR or AK style pistols.
Always Follow The Basic Gun Safety Rules!
Treat all guns as if they are always loaded. Never let the muzzle cover anything you are not willing to destroy.
Keep your finger off the trigger until your sights are on the target.
Be sure of your target and what is beyond it.
About Florida Carry, Inc.
Florida Carry, Inc. is a non-profit, non-partisan, grassroots organization dedicated to advancing the fundamental rights of all Floridians to keep and bear arms for self-defense as guaranteed by the Second Amendment to the United States Constitution and Article I, Sections 2 and 8 of the Florida Constitution. Florida Carry stands to represent our supporters, members, and millions of defensive arms owners of Florida. We are not beholden to any national organization's agenda that may compromise that mission. Florida Carry works tirelessly toward striking down ill-conceived gun and weapons control laws that have been proven to provide safe havens to criminals and be deadly to law-abiding citizens.
For more information, please visit www.FloridaCarry.org.