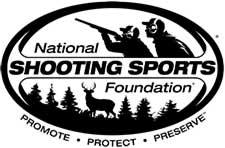 NEWTOWN, Conn –-(Ammoland.com)- The Third Circuit Court of Appeals has released its full opinion in the case of Trinity Wall Street v. Wal-Mart and it's a victory for the giant retail chain.
Earlier this spring, the court issued a short opinion vacating a lower court's order for Wal-Mart to include a measure from minority shareholder, Trinity Wall Street Church, to force a vote on a resolution that sought to have the Wal-Mart board of directors review decisions to sell certain popular firearms.
The court's unanimous opinion this week rejected the anti-gun activist church's ballot proposal as one that was properly excluded from Wal-Mart's shareholder ballot because it struck at "the heart of Wal-Mart's business: what it sells on shelves."
The court went on to hold that "even if Trinity's proposal raises sufficiently significant social and corporate policy issues, those policies do not transcend the ordinary business operations of Wal-Mart."
About NSSFThe National Shooting Sports Foundation is the trade association for the firearms industry. Its mission is to promote, protect and preserve hunting and the shooting sports. Formed in 1961, NSSF has a membership of more than 6,000 manufacturers, distributors, firearms retailers, shooting ranges, sportsmen's organizations and publishers. For more information, log on to www.nssf.org.