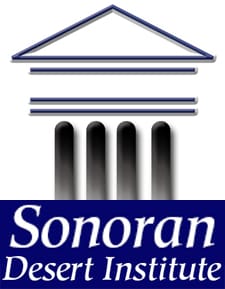 Scottsdale, AZ -(AmmoLand.com)- Sonoran Desert Institute (SDI), an industry leader in providing accredited and accelerated distance learning, is pleased to announce it is again accepting Tuition Assistance (TA) for students who are active duty in the United States military.
"SDI is proud of the men and women who have served and continue to serve our country, and we are so pleased to once again accept Active Duty Tuition Assistance," says Pam Rogers, SDI managing director and director of student services. "All of our staff members and instructors are eager to help our nation's military personnel take their passions for firearms to the next level."
Rogers explains that  SDI programs are specifically tailored to the ever-changing needs of active duty soldiers and veterans of the U.S. military.  With year-round class scheduling and frequent program starts, SDI helps active duty, veterans, reservists and their dependents prepare for opportunities in some of today's growing career fields, including firearms technology, home inspection and health sciences.
With a military history dating back nearly 100 years, SDI has provided thousands of veterans, active duty, reservists and their dependents with higher education training and career support. Historically, SDI has been approved to accept Active Duty Military Tuition Assistance for many years, however, the Department of Defense changed its policies in October 2014 which interrupted many schools' ability to process TA funding.
Sonoran Desert Institute is an accredited distance learning school providing undergraduate degree and certificate programs in allied health, real estate and construction and firearms technology. Sonoran Desert Institute School of Firearms Technology offers a 32 semester-credit Advanced Gunsmithing Certificate and is the most complete gunsmith training program of its kind. The Associate of Science in Firearms Technology degree program prepares students for personal development and/or employment in the custom gun trade, from entry-level employees to small business owners. Students learn about custom firearms, stocks, rifles, handguns, shotguns, metal refinishing, ballistics, metal work and engraving, and business principles necessary to become a gunsmith. The Firearms Technology program requires 60 semester credit hours.
Sonoran Desert Institute offers high quality, rigorous educational programs with the convenience and flexibility of distance delivery. The school has been an innovator since its inception and is accredited by the Distance Education Accrediting Commission (DEAC). SDI educational programs are designed predominantly for adult learners, based on principles and practices of adaptable online learning, and feature interactive faculty class facilitation. Certain SDI programs are also approved for use of the G.I. Bill Education Program and other VA benefits.
To learn more about on the highly acclaimed distance learning programs at Sonoran Desert Institute, visit www.SDI.edu or call 800.336.8939.
About Sonoran Desert Institute 
Located in Scottsdale, Ariz., Sonoran Desert Institute is an accredited online school providing undergraduate degree and certificate programs in allied health, real estate and construction and firearms technology. SDI is dedicated to offering affordable, premium, distance-delivered career education that provides a labor market advantage to its graduates.
For more information on Sonoran Desert Institute, call 800.336.8939 or visit www.SDI.edu.