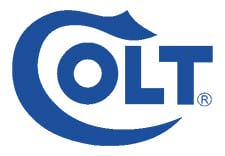 West Hartford, CT -(AmmoLand.com)- Colt announces the addition of Team Colt sponsored shooter Mark Redl to its marketing team as Product Manager.
Redl brings with him a wealth of firearms knowledge gained throughout the eight years of his professional shooting career, four years of which he has been a Team Colt sponsored shooter.
"Mark Redl brings so much to the table in this role," said Paul Spitale, Colt's Sr. Vice President of Commercial Business. "He's a top athlete in the field of competitive shooting, and his knowledge of our product line is staggering. His insight will help us usher in the next generation of Colt products."

"When I heard Colt was looking to fill this role, I saw an opportunity and I took the shot," said Redl. "The chance to work with this team and build something special with such an iconic brand, it's a dream come true."
During Redl's time on Team Colt, he has accrued more than 170,000 rounds through his competition gun, a Colt O8011XSE Combat Elite.
Mark Redl is a two time IDPA King of New England champion and has earned more than twenty state and regional shooting competition victories throughout his career.
About Colt's Manufacturing Company LLC:
Colt's Manufacturing Company LLC is one of the world's leading designers, developers and manufacturers of firearms. The company has supplied civilian, military and law enforcement customers in the United States and throughout the world for more than 175 years. Our subsidiary, Colt Canada Corporation, is the Canadian government's Center of Excellence for small arms and is the Canadian military's sole supplier of the C7 rifle and C8 carbine. Colt operates its manufacturing facilities in West Hartford, Connecticut and Kitchener, Ontario.
For more information on Colt and its subsidiaries, please visit www.colt.com.