Acclaimed 3-Gun shooter tops field in 12-discipline event to win her first world title.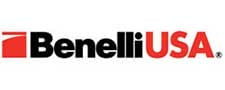 Accokeek, MD -(AmmoLand.com)- One week after leading Team USA to a gold medal in the ladies division of the World Shotgun Championships in Italy, Team Benelli Captain and acclaimed 3-Gun shooter Dianna Muller captured her first individual world title at the NRA World Shooting Championship.
With the win, Muller took home $10,000 in first-place prize money.
The unique and challenging event, which ran September 24-26 at Peacemaker National Training Center in Glengary, W. Va., incorporates 12 different shooting disciplines to identify the world's best shooter. In addition to shooting everything from cowboy action to long-range firearm platforms, Muller and the other shooters competed with the same firearms and ammunition to further level the playing field.
"This is a really special win. Because it's my first world title and such a competitive and challenging event makes it all the sweeter for me," Muller said. "I really have to give credit to my Dad, who taught me the fundamentals of shooting that apply no matter the discipline. I relied on those to carry me through every stage."
Team Stoeger shooter Becky Yackley, who joined Muller in Team USA's gold medal-winning efforts in Italy, finished fifth in the NRA World Shooting Championship. Yackley also added a second-place finish in the Starlight 3-Gun event, which ran in conjunction with the NRA World Shooting Championship; Muller finished third.
NRA World Shooting Championship Stages: Cowboy Action, NRA Precision, NRA Bianchi Cup Mover, USCA 2Gun, Five Stand, Wobble Clays, .22 Smallbore, 3 Gun, USPSA, DMR Challenge, PRS Long-Range Challenge, America's Rifle Match.
About Benelli USA:
Benelli USA is a world leader in manufacturing quality semi automatic shotguns and rifles that are known for their ultra-reliability and high-performance standards.
For the latest news and product information visit www.BenelliUSA.com.