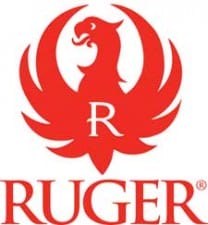 Nashville, TN -(Ammoland.com)- Sturm, Ruger & Company, Inc. (NYSE: RGR), announces the launch of the LC9 Trade-In Promotion.
Between October 1, 2015 and December 31, 2015, customers can trade in their used, hammer-fired LC9 at their local firearms retailer toward the purchase of a new LC9s striker-fired pistol and receive a $100 gift certificate code for ShopRuger.com, Ruger's online sportswear and accessories store.
"The LC9s has proven to be a great success; customers love the short, crisp trigger pull of this striker-fired pistol," said Chris Killoy, Ruger President and COO. "We have heard from some of our existing LC9 owners who say they wish they could trade their model in for the new LC9s. This promotion will help them do just that."
In order to receive the $100 ShopRuger.com gift certificate code, customers must generate an online redemption at Ruger.com/MyNewLC9s. The redemption form requires customer's contact information, the traded-in LC9 serial number, the newly purchased LC9s serial number, retailer information and an uploaded image of a legible copy of proof of sale and proof of trade-in.
ShopRuger.com gift certificate codes will be sent to customers via email once their redemptions are completed and approved.
For more information on this promotion or to check the status of a redemption, visit Ruger.com/MyNewLC9s.
About Sturm, Ruger & Co., Inc.:
Sturm, Ruger & Co., Inc. is one of the nation's leading manufacturers of rugged, reliable firearms for the commercial sporting market. The only full-line manufacturer of American-made firearms, Ruger offers consumers over 400 variations of more than 30 product lines. For more than 60 years, Ruger has been a model of corporate and community responsibility. Our motto, "Arms Makers for Responsible Citizens," echoes the importance of these principles as we work hard to deliver quality and innovative firearms.
For more information, visit: www.Ruger.com.
Sturm, Ruger & Co., Inc. "Arms Makers for Responsible Citizens"