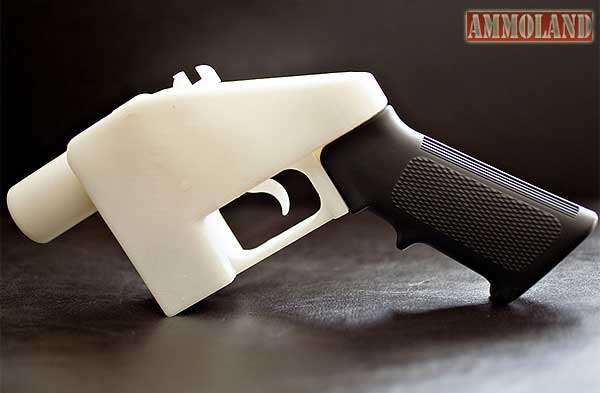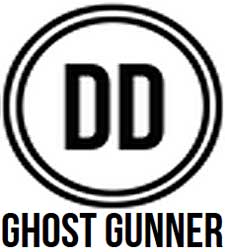 Texas –  -(Ammoland.com)- I'd like to send an update today about our case in the Fifth Circuit against the State Department, and to ask for your help.
Defense Distributed is a non-profit that has for years struggled against the United States government's unique opposition to our public innovation in support of the Second Amendment and the universal right to bear arms.
Over the last three years, we've pioneered the digital production of arms, miniaturized milling techniques, materials research and landmark legal action in defense of your First and Second Amendment. And our efforts are funded 100% by individual donors and small donations.
Last week DD was joined in court by 16 Congressmen, the Electronic Frontier Foundation, the Reporters Committee for Freedom of the Press and the Thomas Jefferson Center for the Protection of Free Expression, the Cato Institute, and the Madison Society Foundation.
These parties filed amicus briefs on our behalf, recognizing that our case is for nothing less than the future of free speech on the Internet, and a fight for the future of the Second Amendment.
For the last three years, DD has managed to fight this fight on its own. This year we were joined by the Second Amendment Foundation, but our effort is becoming much larger and more difficult as the months go on.
To give you some perspective, the NRA plays in important defensive role on the Hill, but that organization spent more than $20 million this last year. For less than 1% of that sum, Defense Distributed has developed fundamental technologies for the 3D printing and milling of arms and their components for the public, permanently publishing our advances and improving the common man's capabilities, while simultaneously fighting in court and continuing to create products like the Ghost Gunner.
If the NRA plays defense, DD is trying to play offense– expanding your franchise. We do a lot more with a lot less.
So I am asking for your help before the end of the year. Will you consider giving at least $10 to our fight? You'd be concretely contributing to new technologies and the future of the Second Amendment, and because we are organized as a non-profit, your contributions can also be treated as tax-deductible.
I only wanted to ask for support for our legal effort one time this year, and this is it. Let me know if you have any questions about our efforts, and thank you in advance for your support.
Sincerely,
Cody Rutledge Wilson
About Defense Distributed
Defense Distributed is an online, open-source organization that designs firearms, or "wiki weapons", that may be downloaded from the Internet and "printed" with a 3D printer. Visit : https://defdist.org/