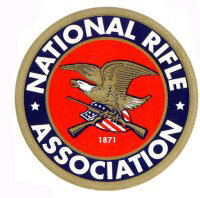 Virginia -(Ammoland.com)- When terror lands on our doorstep, you and I have a power that no other people on earth share…
The full-throated right to defend ourselves and our families with our Second Amendment freedom.
Watch this video. Share it with your friends.
We will not be intimidated. We will not back down. And we will NEVER surrender.
The National Rifle Association is fighting for you. And now, more than ever, we need you to fight with us.
Thank you.
Wayne
Wayne LaPierre
Executive Vice President
National Rifle Association
www.NRA.org
About the National Rifle Association:
Established in 1871, the National Rifle Association is America's oldest civil rights and sportsmen's group. Five million members strong, NRA continues its mission to uphold Second Amendment rights and is the leader in firearm education and training for law-abiding gun owners, law enforcement and the military.
For more information, visit: http://nra.org.