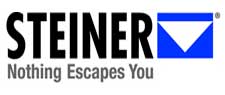 Greeley, Co. -(AmmoLand.com)- Steiner Optics was recently recognized with the 2015 Gear of the Year Award in the optics category from Gun Digest for its M5Xi 3-15×50 military riflescope.
"Receiving this award from one of the key publications in the industry is such an honor for us," said Stephen McKelvain, Chief Global Marketing Officer for Steiner Optics. "The M5Xi Series represents Steiner in every way. Precise German optics, mil spec construction, and meticulous attention to detail exemplify Steiner's engineering superiority as the best choice for military and law enforcement applications."
The Gun Digest editorial team tested and evaluated products introduced within the last year. The products were tested and reviewed based on innovation and performance.
The Steiner M5Xi 3-15×50 Riflescope is ideal for military snipers and competition shooters with precision bolt rifles.
The Steiner M5Xi 3-15×50 Riflescope features:
34mm tube for increased strength and reliability
Broadband anti-reflection coatings to ensure optimal performance in low light
Choice of MSR or G2B Mil Dot illuminated reticles
Precise windage/elevation adjustment
Waterproof/Fogproof/Shockproof
We found the best price on the Steiner M5Xi 3-15×50 Riflescope online : http://tiny.cc/thza7x ~ AmmoLand
About Steiner Optik:
For over 60 years, Steiner Optik, Bayreuth, Germany, has been the largest, dedicated manufacturer of high quality binoculars for commercial markets like hunting, outdoor, marine birding and for the military/law enforcement markets. Steiner has an extensive worldwide distribution network, servicing customers in over 70 countries. Steiner is part of the Beretta Holding S.p.A.
For more information about Steiner Optics and its products, visit steiner-optics.com.