by Liston Matthews
United States -(AmmoLand.com)- The LORD gave, and the LORD hath taken away; blessed be the name of the LORD (Job 1:21, KJV).
Almost three decades ago, Florida passed a "shall-issue" handgun carry law, requiring the state to issue a handgun carry permit to any citizen who took the required training, had a clean record, was mentally competent, and had enough money to pay for the privilege. Florida took the lead, followed over the years by most of the states having some form of carry permit/license.
Over time, most states passed reciprocity laws, which allowed them to enter into agreements to honor permits from other states on a reciprocal basis. Some states such as Indiana and Tennessee elected to honor permits from all states, regardless of reciprocity. Handgunlaw.us has been a great asset for folks to learn the "rules of the road" for reciprocity over the last several years.
But . . . elections have consequences. Last general election, in 2013, Virginia elected Democrats to both governor and attorney general. The attorney general, Mark Herring, won by 907 votes, out of slightly over two million votes cast in the 2013 general election. After serving as attorney general alongside Governor Terry McAuliffe for two years.
Attorney General Herring arbitrarily decided that carry permits from half the states will no longer be valid beginning February 1, 2016. The (Virginia) government taketh away.
This rescission of recognition now places permitted handgun carriers in serious jeopardy, should they carry concealed in Virginia. How long before Virginia gains the dubious distinction of being renamed New Jersey of the South? How long before some Virginia officer decides to follow the example of the Garden State officer who arrested Shaneen Allen?
So, what can be done about this decision by residents of those twenty-five banned states wishing to visit Virginia? Opencarry.org lists Virginia as a Gold Star Open Carry State. You may legally Open Carry without a license/permit in Virginia. There are restrictions, however. For example, the Federal Gun-Free School Zones Act requires a permit if you carry in a school zone. Caution is advised. Another alternative is to obtain a Virginia Nonresident Concealed Handgun Permit.
It would be a big mistake for other states to engage in tit-for-tat on this issue, such as suggested by Tennessee Senate Speaker Ron Ramsey. Such action would only hurt law abiding gun owners from Virginia, and play right into the hands of McAuliffe, Herring, and other gun-banners.
Should we have handgun carry permits in the first place?
Ultimately, the permitting process amounts to a prior restraint on a Constitutional right. One must ask permission from the State prior to exercising this right. Yet, states as diverse as Vermont, Arizona, Maine, Kansas, and Alaska recognize the Second Amendment right to keep and bear arms without the necessity of gaining prior permission from a state bureaucrat. Now that's an idea worth pursuing, no matter what state you live in. Gun rights advocates should lobby their legislatures ceaselessly until permits are no longer required*.
*We reluctantly note that permits should be maintained as optional to provide for continued reciprocity with other states.
---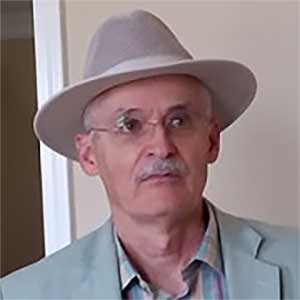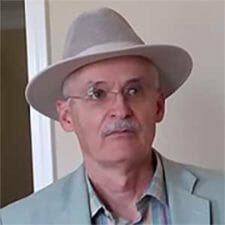 About Liston Matthews
Liston Matthews has been involved in the gun rights movement since 1971. He was involved in the passage of the Tennessee carry law, and its improvements. He has testified before local legislative bodies. He has contacted politicians and had numerous editorial letters published. He believes that politicians must be carefully vetted at the local level because few change their positions when they move to higher office.
Liston writes his own blog Good Hill Press is an AmmoLand News contributor, and formerly wrote at Examiner.com.