URGENT: Unprecedented attack on Open Carry, and other bills, in the House. Contact your Legislators NOW!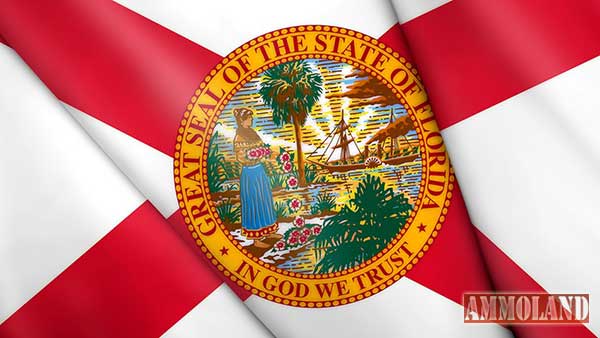 Lehigh Acres, FL -(AmmoLand.com)- In what appears to be a freedom hating tantrum, a few Florida House Democrats have filed at least 20 amendments in an attempt to kill pro-carry and bipartisan bills by Reps. Gaetz, Steube, and Rehwinkel Vasilinda when the bills are brought to the floor of the House tomorrow.
HB-163 Open Carry by Rep. Gaetz (R)
HB-4001 Campus Carry by Reps. Steube (R) and Rehwinkel Vasilinda (D)
Also on the floor tomorrow is:
HB-135 Easing Mandatory 20-Year Prison Sentences by Reps. Combee (R), Edwards (D)
Representatives Moscowitz, Murphy, and Geller have filed unfriendly amendments to include – prohibiting permanent U.S residents from getting a carry license (violating federal court rulings); prohibiting those on the no-fly list from getting a carry license (violating due process); prohibiting open carry with 500 feet of a number of locations including bars, polling places, any property owned by a church; and an amendment that would make you a felon if you own a magazine that holds more than 10 rounds.
It has been clear for months that Bloomberg style gun control efforts were underway in Florida – well, here it is! An unfriendly amendment has also been filed to Rep. Steube's Campus Carry bill, HB-4001.
These amendments will be up for a vote tomorrow, so we need you to contact legislators in the House NOW!!!
Email them immediately to support the right to bear arms and reject the anti-gun amendments.
We need you to contact your House representative immediately and urge them to vote down the anti-gun amendments and pass these bills.
In the subject line put: PLEASE SUPPORT Pro-gun Bills HB-163, HB-4001 & HB-135:
(Copy and Paste All email addresses into the "Send To" box):
Suggested Body:
Dear Representative,

I am writing today to strongly urge you to support these critical bipartisan bills by Reps. Gaetz, Steube, Rehwinkel Vasilinda, Combee, and Edwards coming before you tomorrow Please also reject the rash of amendments being offered by anti-Second Amendment factions in the House today. These bills will go a long way towards strengthening and reaffirming every Floridian's right to self defense. We look forward to your "YES" vote on the bills and rejection of the anti-Self-Defense agenda attacking our rights.

Sincerely,
About Florida Carry, Inc.:
Florida Carry, Inc. is a non-profit, non-partisan, grassroots organization dedicated to advancing the fundamental rights of all Floridians to keep and bear arms for self-defense as guaranteed by the Second Amendment to the United States Constitution and Article I, Sections 2 and 8 of the Florida Constitution. Florida Carry stands to represent our supporters, members, and millions of defensive arms owners of Florida. We are not beholden to any national organization's agenda that may compromise that mission. Florida Carry works tirelessly toward striking down ill-conceived gun and weapons control laws that have been proven to provide safe havens to criminals and be deadly to law-abiding citizens.
For more information, please visit www.FloridaCarry.org.