By Kevin Reese
This review is part four(4) of a five(5) part series of new guns or interesting guns for 2016. Click the Next button at the bottom to read more. : Beretta M9A3 Tactical Pistol Review.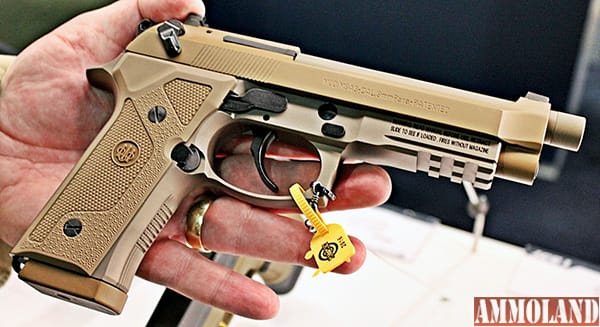 USA –  -(Ammoland.com)- Our military is finicky when it comes to firearms. During my 8 years in the Marine Corps, we depended predominately upon the M16-A2 service rifle and a mix of outgoing Colt 1911s and incoming Beretta M9s; in fact, I even qualified Pistol Sharpshooter as a corporal with a Colt 1911 .45 ACP that had been in Marine Corps service since before our involvement in WWI.
It was still a great shooting handgun as evident by my level of qualification; however, it certainly had, for military purposes, reached the end of its life.
Beretta M9A3 Tactical Pistol
The Beretta M9s were flooding in fast and furious; even some of the shooters from other units qualifying with me were using the M9. It's been many years since I qualified with the pistol in service to the Marine Corps. During that time, the M9 has proven itself in countless combat operations, as have M16 variants like the A2 and A4.
Essentially an upgrade of the M9 but not accepted by the U.S. Army, the double/single-action Beretta M9A3 Tactical Pistol in 9mm is a phenomenal choice for law enforcement as well as regular citizens looking for full-size protection. Admittedly, the M9A3 might not be the best for concealed carry but then again it wasn't necessarily designed for that purpose either. It certainly does fit the bill for concealment under a coat or open-carried in some type of OWB holster. The M9A3 is also exceptionally well suited for range training, recreational shooting, protection in your home or vehicle, and as the kind of sidearm you just might want on your hip for a little insurance when hunting large or dangerous game animals. Beretta offers the M9A3 in both type F (decocking/safety lever) and type G (decocker only).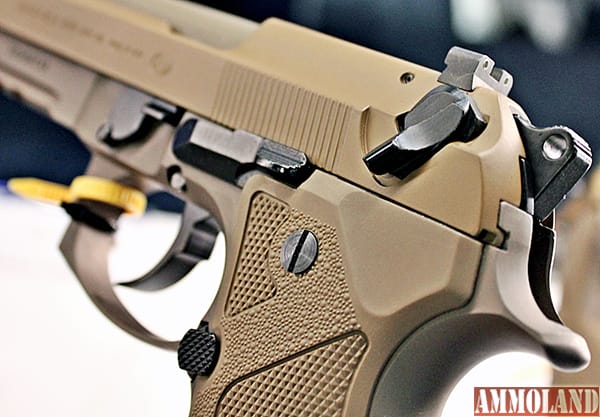 The Beretta M9A3 Tactical Pistol also boasts a 17-round double-stack, sand resistant, PVD coated magazine, ½" x 28 STD 5.1" threaded barrel, tritium adjustable sights, 3rd Gen tilting locking block, 3-slot MIL-STD-1913 picatinny rail and a slim Vertec style grip with wrap-around backstrap for those with larger hands. The M9A3 holds its own against the harshest elements with advanced corrosion and wear resistant coatings, to include Cerakote, anodizing, Bruniton, PVD, black oxide, and a chrome lined barrel and chamber. The flat dark earth colored finish works to reduce the M9A3's visual signature. While some may not be a huge fan of the 33-oz. empty weight, others might feel like they're shooting something significant. Either way, it is just that, significant. Why didn't the Army like the M9A3? Who knows? The Army doesn't even know. What I know is, I like the hell out of it!
The Beretta M9A3 Tactical Pistol is available now with an MSRP of $1,099.

About Kevin Reese:
Kevin is an award-winning outdoor writer, photographer, videographer, speaker, host of Global Outfitters TV Show's GO Tips and a Marine Corps veteran. He owns and administers www.mainbeammedia.com and Main Beam Blog at blog.mainbeammedia.com. The Main Beam Blog offers great articles, press releases, outdoor industry news and reviews.