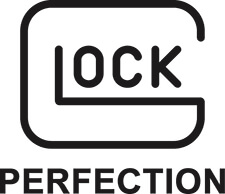 Smyrna, Ga. –  -(Ammoland.com)- Team GLOCK Captain, Shane Coley will host monthly episodes of GLOCKLive, online series where viewers tune in to the live broadcasts to ask questions of the shooting pro.
Each monthly episode focuses on a different training topic, such as proper grip and stance, effective firing drills, and other shooting best practices. Coley, the IDPA Back Up Gun Nationals Champion, offers shooting hints, tricks, and coaching tips that enhance a shooters range experience.
The GLOCKLive platform brings an interactive experience to the viewer. Coley will answer questions that viewers type in during the live broadcast.
"GLOCKLive is a great way to connect with shooters," said Coley. "I'm really looking forward to hosting this series. Training is key and this will be a great resource for both new and experienced shooters."
One lucky winner and a guest will be invited to GLOCK headquarters in Smyrna, GA, where they will receive a private lesson from Coley. Viewers are automatically entered to win each time they view a monthly episode of Train with Shane. Details for the contest and the upcoming episode schedule may be found on the official Team GLOCK Facebook page.
Watch the premier pilot episode on "Optics vs. Irons" on Thursday, February 25th at 7pm EST.
About GLOCK, Inc.
GLOCK is a leading global manufacturer of firearms.  The simple, safe design of GLOCK's polymer-based pistols revolutionized the firearms industry and made GLOCK pistols a favorite among military and law enforcement agencies worldwide and among pistol owners. In 2016, GLOCK celebrates its 30th Anniversary in the United States. Renowned for featuring three safeties, GLOCK pistols offer users of every lifestyle confidence they can rely on.  GLOCK, Inc. is based in Smyrna, Georgia.  For more information, please visit us.glock.com.