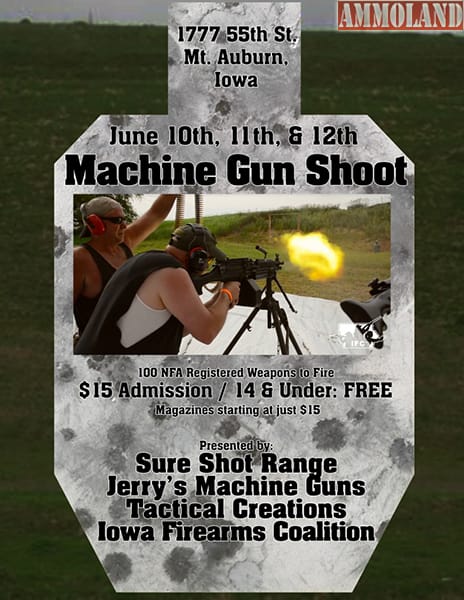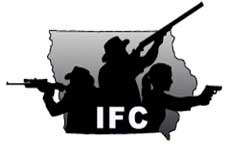 Clive, IA -(AmmoLand.com)- While you have your calendar out, mark down June 10th, 11th, and 12th.
The Iowa Firearms Coalition is partnering with Jerry's Machine Guns, Sure Shot Range, and Tactical Creations to put on a three day machine gun shoot in Mount Auburn, Iowa.
Please join us, and bring a your friends!
About Iowa Firearms Coalition:
Iowa Firearms Coalition is an entirely volunteer, grassroots, Second Amendment advocacy group. Responsible for bringing uniformity to Iowa's Concealed Weapons Permitting process, IFC's members work to protect and enhance Second Amendment rights in Iowa. An affiliate of the National Rifle Association, the IFC actively seeks to foster and promote the shooting sports. Sign up for our email list for the latest on Second Amendment issues in Iowa. You can support our work by becoming a member, or making a donation.
For more information, visit: http://iowafc.org.