This article, with the active audio so you can listen to the interview, is online at the Oath Keepers national website Here.
By Jason Van Tatenhove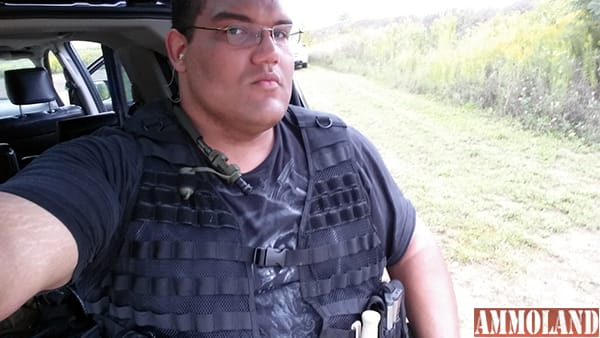 United States -(AmmoLand.com)- In this audio Interview Stewart Rhodes interviews Greg McWhirter, an Oath Keeper SWAT officer, about the road block and tactics used on LaVoy Finicum and the rest of the Citizens for Constitutional Freedom on that fateful night last Tuesday, January 26, 2016.
Greg gives us his expert insight into why most police departments across the country no longer use road blocks, as was used in Oregon this last week that ended with such needless bloodshed.
Greg and Stewart discuss how this barricade/roadblock was placed after a curve, which did not afford Lavoy ample time to see the barricade and stop his vehicle. Greg also covers exactly why barricading/use of roadblocks is considered deadly force and inherently dangerous and life-threatening, and why most jurisdictions in the United States considers them antiquated, and have gotten away from using them.
They also discuss the shooting itself, in detail.
Greg McWhirter has 11 years experience with the Marion County Sheriffs Office (MCSO)in Indianapolis, Indiana. He spent seven years as investigator and four years on the MCSO tactical team. He is also an Indiana Law Enforcement Academy certified instructor.
Please listen to the interview and read important details at our website: www.oathkeepers.org/9870-2.
About the Author:
Jason is the Media Director and Associate Editor for Oath Keepers. [email protected]