The NRA goes ON-LINE, February Competitive Shooting Match Schedule and other NRA news.
By Don McDougall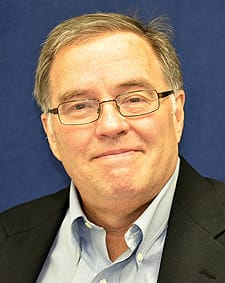 United States -(AmmoLand.com)- The NRA is so much more than just protecting our rights. They ARE sports shooting and competition. As well as the source for firearms training and safety education.
Their websites provide you tools and resources that are unequaled. Their development of on-line training courses is a major evolution for the shooting sports.
Basic pistol courses will now have two phases. Phase I will be available to the new gun owners as an on-line course.
This will allow the student to review the data to aid in study and for consistent presentation of the material. I've viewed the new program and it look amazing!
It should be out soon and helps support the NRA and their continuing effort for gun safety and Education.
NRA websites to bookmark and visit include Shooting Sports USA and Shooting Illustrated.
SSUSA.ORG – This is the Sports Shooting NRA. You'll find a complete list of the February shooting events and their contacts.
This site is a great tool for competitive shooters, or anyone who wants to get better with their firearms.
Their articles cover sighting in Red Dot sights, .22s for bullseye, and the mental aspects of shooting.
SHOOTINGILLUSTRATED.COM has a great article "Build Your Own Mosin-Nagant Sniper Rifle". This is just one of many monthly articles that have unique builds and shooting information.
I'll be on the range this weekend with a new Kimber 1911 in .22 shooting small-bore steel. Hope to see you there.
AMMOLAND says get out and SHOOT!
About Don McDougall:
Don McDougall is an NRA instructor and member of the Los Padres "Friends of the NRA" committee. If he's not at the range you will find him setting the record straight with on gun issues and gun safety on AmmoLand Shooting Sports News.