Inaugural Event for Shooting Industry Professionals to be held July 21-23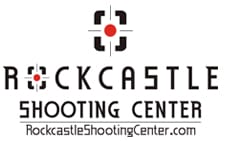 Park City, KY -(AmmoLand.com)- Rockcastle Shooting Center proudly announces the inaugural Firearms Industry Team Challenge and Firearms Industry Choice Awards to be held at their world-renowned Rockcastle Resort in Park City, KY from July 21-23, 2016.
Shooting industry executives and professionals are invited to participate in the three-day match culminating with the Firearms Industry Choice Awards and banquet at the National Corvette Museum in Bowling Green, Ky.
According to Rockcastle CEO, Nick Noble, "This is a truly great opportunity for industry folks to gather, relax, and enjoy the camaraderie of our industry in a place that offers shooting enthusiasts of every skill level exciting and memorable experiences."
Competition:
"This being our first annual event, we decided to distinguish professional and industry shooters for the competition," said Noble.
Companies from the shooting, hunting and outdoor industry are encouraged to enter four-member teams in the 2016 Firearms Industry Team Challenge, and each team may consist of either four shooting industry professionals or four professional shooters.
"The match features a variety of shooting disciplines and competition-based scenarios, and offers 6 thrilling competitive stages designed by match director, Larry Houck," Noble added. "At the conclusion, only one industry team and one pro team will earn the 'champion' title for the Firearms Industry Team Challenge."

Michael Bane, host of Downrange TV said, "the folks at Rockcastle are experts at running sensational shooting events, and I wouldn't miss this one. You won't find a better opportunity for industry execs and professionals to get together for a fun-filled weekend of shooting, friendship, and stress-free networking. Add their gracious southern hospitality, with first-class shooting amenities, great entertainment, and the fellowship of the industry and it's a guaranteed good time," said Bane. "And of course we'll be there to capture the most exciting moments for Downrange TV," he added.
Product-Excellence:
"Recognizing innovation and creativity in new product development by exceptional companies in our industry is important too," said Noble.

"There was such a positive response toward companies and products that were nominees and winners at the Shooting Industry Masters events we hosted here at Rockcastle Shooting Center in 2011 and 2012, that we knew we had to carry on," he said. "The thoroughness and dedication exhibited through the award process set a gold standard we wish to continue on behalf of the myriad of world-class companies in the shooting, hunting and outdoor industry. So we established the Firearms Industry Choice Awards to reward innovation, and to offer continued acknowledgement of the best of the best."

"Sharing that kind of recognition with a broader audience is an important step in growing our industry," says Recoil Magazine Editor, Iain Harrison. "With the marketplace in a constant state of change, the Firearms Industry Choice Awards offer us a great opportunity to see first-hand what consumers are likely to be really excited about and why. Combining the Industry Choice Awards with the Industry Team Challenge is the perfect way for us to participate, promote and enhance the shooting sports and industry we're all a part of," he said.
Manufacturers are encouraged to submit what they consider to be their finest product to be evaluated for fit, form, finish and functionality. The evaluation process will determine winners through a hands-on, unbiased, multi-day testing and evaluation phase, performed by some of the most influential people in the business, the consumer. Product categories include rifle, handgun, shotgun, optic, accessory, and ammunition of the year. Evaluators consist of a balanced mix of firearm retailers, distributors, professional shooters, gun smiths, law enforcement and military personnel, members of the outdoor media, and recreational shooters. Oneida Molded Plastics has committed to sponsoring and leading the hand selected team of delegates from the firearms community for this prestigious and unbiased representation of the industry's best. After the Firearms Industry Choice winners are announced on July 23, each submitting company will be provided with the audited, confidential evaluation results for their product.
A welcome reception for all of the participants will be held at the National Corvette Museum in Bowling Green, KY.
"We're really looking forward to this meet and greet loaded with entertainment, food and fun in this one-of-a-kind venue. And on the last evening, we'll celebrate with all of the attendees while honoring the winners of the Firearms Industry Challenge and the Firearms Industry Choice Awards at a special banquet at the Sloan Convention Center, also in Bowling Green," said Noble.

"This event represents a new way to answer the age-old question of which industry manufacturer produces the best products, and who has the best team of marksmen and women. We look forward to welcoming everyone in the industry to participate in some fun shooting events, fantastic awards ceremonies, bask in our southern hospitality, and enjoy our beautiful resort," Noble said.
Please visit http://www.shoottherockicaawards.com/ for Rockcastle Shooting Center Firearms Industry Team Challenge and Firearms Industry Choice Awards guidelines and product submission entry forms. Registration opens March 14, 2016, and early bird registrants will be offered a discount on entry fees, "so round up your team members and register online," said Noble.
For specific questions about the event, please contact Rockcastle Shooting Center CEO, Nick Noble at [email protected].
About Oneida Molded Plastics:
Oneida Molded Plastics is one of the premier plastics solution suppliers to the firearms and outdoor products industry. Vice President, David Power, is a well-known certified Range Officer and supporter of the firearms and outdoor products community of people. Having participated in hundreds of new product developments and launches each year with some of the industries greatest companies, OMP is honored to sponsor and coordinate an audited, fair, and unbiased product evaluation delegate team from multiple areas of the industry for the inaugural Firearms Industry Choice Awards.
About Rockcastle Shooting Center:
Rockcastle Shooting Center is the premier shooting sports destination resort in the United States. Centrally located in Park City, KY, the Center is nestled within the 2,000-acre Park Mammoth Resort. The Shooting Center features a 15-station sporting clay course, rifle ranges from 50 to 1,500 yards, multiple pistol ranges, and a 30 station 3D archery course set across the diverse terrain. A permanent Cowboy Action shooting town features 9 Old Western façade stages. Host to a variety of shooting competitions, there are more than 50 shooting events annually including 3-Gun, Precision Rifle, sporting clays, USPSA, IBO 3D Archery, the Scholastic Steel Challenge, and many more. Education is offered in pistol, rifle and shotgun marksmanship, concealed carry classes, ammunition reloading, archery, and wilderness survival training. Park Mammoth Resort boasts a 100-room guest lodge, restaurant, conference center, 18-hole regulation golf course, winery, wine tasting room, and the Rockcastle Shooting Center. The Shooting Center is home for many of the shooting industry's national sales meetings, writer and editor events, and photo shoots. Rockcastle Estates is a new 2nd Amendment living community, and the only residential community in the world dedicated to the shooting sports lifestyle (www.2ALiving.com).
For information on scheduled events at Rockcastle Shooting Center and amenities offered by Park Mammoth Resort, visit http://ParkMammothResort.us or email guest client services at [email protected].