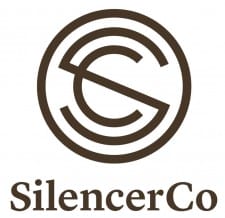 West Valley City, UT -(AmmoLand.com)- A few of you have asked . . . why use a Radius instead of conventional ranging binoculars or working with a spotter?
We could write up an explanation for why, but where's the fun in that? In true SilencerCo fashion, we'd rather show you in full cinematic glory.
For more information on the Radius, visit www.BEYONDHUMAN.com.
WANT ONE?
The Radius is a rail mounted rangefinder capable of ranging out to a mile on a reflective target and attaching to a Picatinny rail in any orientation. When we first decided to create our own rail mounted rangefinder, we wanted something that would allow us to range out to incredible distances reliably without having to come off of the gun and without breaking the bank – and that's exactly what we're delivering. Additional features of the Radius include a user configurable display, continuous ranging for 12 hours with (2) CR123 batteries, and resistance to even extreme elements.
Radius is now available at dealers nationwide! Click the text below to buy now or to find a dealer near you.
About SilencerCo:
Founded in West Valley, Utah in 2008, SilencerCo started with a belief in the fundamental premise that firearms don't have to be loud and has now become the market leader in sound suppressors, muzzle devices and related products. By investing in innovation, customer service, organic manufacturing, advocacy, education and talent, SilencerCo is now focused on making firearms hearing-safe for all hunting and shooting applications, introducing products that have never been made before, and making the buying experience a better one.
For more information, please visit www.SilencerCo.com.