By Dean Weingarten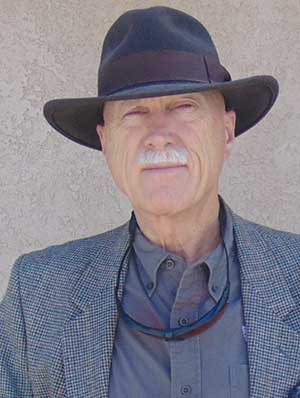 Arizona – -(Ammoland.com)- Governor Christie of New Jersey is pushing to make some incremental changes to improve the arcane and inconsistent New Jersey firearms licensing system. From capemaycountyherald:
TRENTON — Acting on Governor Chris Christie's commitment to ensure fair and consistent application of the state's gun laws that respects individual's Second Amendment rights and protects public safety, the Office of Attorney General announced a directive and guideline issued by Acting Attorney General Robert Lougy, and a regulatory change to align the regulations governing the issuance of a carry permit with New Jersey Supreme Court precedent interpreting the statutory standard of justifiable need. Taken together, the changes will help ensure all applicants receive efficient and uniform consideration in the processing of firearm permit applications.
The change in the regulation for the issuing of carry permits opens the possibility of people other than former police officers, judges, or the politically connected to obtain permits.  From the proposed change(pdf):
     In practical application, this change will allow the chief of police or the Superintendent, as the case may be, to consider evidence of serious threats that are not directed specifically at an individual and that establish more than mere generalized fears or concerns. That is, there may be circumstances that pose a sufficiently concrete threat to warrant the issuance of a permit (establishing the requisite urgent necessity for self-protection) but that do not yet involve a specific threat directed at a particular individual. For example, one such situation could be a taxi driver who works nights in a particular precinct where armed assailants recently and on multiple occasions had flagged down cabs at night and robbed and shot the drivers. Another example of a serious but not specific threat may be where the applicant is an eyewitness to a murder committed by the member of a street gang that has engaged in systematic and dangerous witness intimidation and retaliation. 

    The proposed amendment to N.J.A.C. 13:54-2.4(d) also makes explicit that the permit application shall demonstrate that the special danger to a carry permit applicant's life cannot be avoided by "reasonable" means other than issuance of a permit to carry a handgun. This change clarifies that, in considering whether an applicant has met the justifiable need showing required for approval of a handgun carry permit application, the issuing authority should consider whether there are any reasonable means, other than a issuance of a carry permit, by which the applicant could avoid the special danger to his or her life, rather than whether there are any conceivable or unreasonable means to do so (such as moving out of the State or never leaving one's residence). This change will provide greater objectivity, consistency, and clarity in the application of this standard.   
People have until May 6th to submit comments concerning the proposed change:
Submit comments by May 6, 2016, to:
Colonel Joseph R. Fuentes, Superintendent
Attn: Firearms Investigation Unit
New Jersey State Police
PO Box 7068
West Trenton, New Jersey 08638
or electronically to: [email protected]
Additional changes include a requirement by all firearm licensing authorities to submit an annual report of the number of license applications received, by month, and how long it took to process the applications, by month.  Such reporting will bring much needed transparency to the the New Jersey licensing scheme.
The ability to transport a handgun from one place to another has been made a bit more reasonable.
A study group is required to meet in 45 days, and submit a report on the best practises for an enhanced licensing system using the latest technological advances. That report is due in February of next year.
New Jersey is a strong contender as the state most contemptuous of Second Amendment rights.  Its law states that the privilege of owning a gun extends only so far as the state may permit.  This is the opposite of traditional American jurisprudence, where governments may forbid what is unlawful, but do not state that everything is unlawful *except* what we permit you to do.  New Jersey firearms law is based on the authoritarian or totalitarian model.
These improvements in the law have long been sought by Second Amendment supporters in New Jersey, who have said that Governor Christie could implement them unilaterally.
He appears to have listened, and is doing precisely that.
Update: The proposed reforms might be motivated by the $100,000 paid to the New Jersey Second Amendment Society by the AG Office, because they refused to show the guidelines for issuance of concealed carry permits.
©2016 by Dean Weingarten: Permission to share is granted when this notice is included.
Link to Gun Watch
About Dean Weingarten;
Dean Weingarten has been a peace officer, a military officer, was on the University of Wisconsin Pistol Team for four years, and was first certified to teach firearms safety in 1973. He taught the Arizona concealed carry course for fifteen years until the goal of constitutional carry was attained. He has degrees in meteorology and mining engineering, and recently retired from the Department of Defense after a 30 year career in Army Research, Development, Testing, and Evaluation.