Manasquan, NJ – -(Ammoland.com)- New and existing subscribers to the AmmoLand Shooting Sports Newswire emails will ALL be eligible to win an awesome Heizer Defense Pocket Pistol. One Lucky AmmoLand Subscriber Will Win This Gun!
AmmoLand Shooting Sports News and Heizer Defense are giving away a $450.00 Heizer Defense PAR1 Pocket AR Pistol to one lucky email subscriber and that could be you!
1 Lucky AmmoLand Subscriber Will Win a Heizer Defense PAR1 Pocket AR Pistol.
Subscribe Today
Heizer Defense PAR1 Pocket AR Pisto Specifications
Chambered: .223
Weight: 23 oz
Height: 3 7/8 inches
Width: .7 inches
Length: 6 3/8 inches
Finish: Black or Silver
MSRP: $399.00 (without porting)
Velocity: 1,400 FPS
USA Aerospace Stainless Steel Frame and Barrel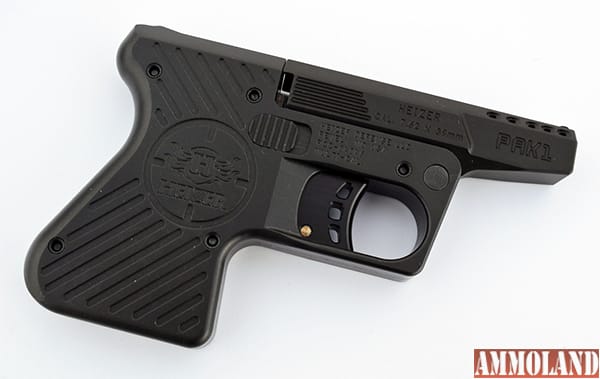 But you can't win it if you are not in it!
How Do I Enter?
The giveaway enter dates runs from April 15th, 2016 to May 31st 2016 with the winner drawn on June 1st,  2016.
Everyone who signs up, or is an existing subscriber, to the AmmoLand Shooting Sports News daily & monthly emails is eligible to win.
Eligible Winners, must be 18 years of age, a legal resident of the United States and be lawfully eligible under local, state and federal rules to accept the transfer of firearms through a licensed Federal Firearms License. NOTE: Residents DC, CT, IL (Cook County only) and NY may not be eligible to win. Take your complaints up with your local anti gun lawmakers.
No monetary compensation or substitution for ineligible winners. You are just out of luck.
Do you get our daily email? Then you are already entered. Do you need to sign up? Then you can do so at the link/box that follows : Sign up for Ammoland in your Inbox!
Subscribe Today
---
About Heizer Defense: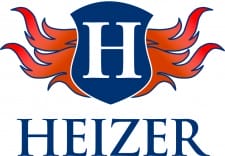 Heizer Defense is a state-of-the-art, high technology Firearm Company based in Pevely, Missouri, a suburb of St. Louis.
Heizer Defense is an affiliated company of Heizer Aerospace. Founded in 1962, it manufactures fracture critical components for aerospace companies, NASA and the military. Heizer Defense Engineers apply the same military technology to create high quality firearms.
For additional information, visit: www.heizerdefense.com Or visit them on Facebook.
About AmmoLand.com – Shooting Sports News
Ammoland.com is the web's leading Shooting Sports News Service for the Ammunition, Firearms, Shooting, Hunting and Conservation communities. AmmoLand has a FREE Shooting Sports News Service that is seen by 10,000's of Ammunition, Shooting and Pro Firearms enthusiast every day. Visit them at www.AmmoLand.com
Don't delay! Be sure and Sign Up at the links above.
---
What? You think you can't win? That is what AmmoLand subscriber and BRC Trident Rifle Winner Raymond Czech thought until he won our recent November 2015 Gun Giveaway! But you must be subscribed to win…