By Peter Uliano
USA –  -(Ammoland.com)- While I was waiting for my C&R FFL# I thought I would document the process and inform everyone how long mine took to get and the process involved in applying.
C&R stands for "Curio and Relics" often times someone with this license is referred to as a "Cruffler."
For those unfamiliar; you can find out more information, including an application, on the BATFE's website. Basically it is a Federal Firearms License for collecting only.
It allows you to buy and sell through intrastate commerce older firearms (collectible or antique) and also allows you to have them delivered straight to your door with no background check or forms to be filled out.
This is because they are being transferred from one FFL to another. There are restrictions on what firearms you can buy with the license and the BATFE maintains a pretty hefty list. (See Embed Below)  Also I must note you can not engage in the business of selling firearms and you can sell only to further your own collection.
The C&R FFL license is not for anyone with significant thought of going into business making profit and/or running a for sale gun shop.
So once I decided I needed one, I filled out the PDF from the BATFEs website printed 2 copies along with my $30 money order and mailed one with the fee to the BATFE and another to my local CLEO (Chief Law Enforcement Officer.)
The one to the CLEO is as per federal law and it is just a formality notifying them of your intentions. This is for informational purpose only, they cannot approve or disapprove; you need only notify them. My guess is so that if someone calls the Police and says "this guy has a ton of guns!" they can say to themselves that you are not a threat just a collector who notified them ahead of time.
I mailed all this information out on 9/8/15 and began waiting…
I hung my money order receipt above my desk at work and everyday about twice a day I would call to see if it got cashed. Not because that would be an indicator of whether or not I get approved but it would help me understand when they received my application.
On 9/16 exactly 8 days later my money order was showing as cashed. This means to me they probably received it a day or two before the 16th of September 2015. Now I was left to be crazy and neurotic because I have nothing to check on and so the anxious waiting period continues with no help from a money order receipt and no way to track the progress of my application. I am left to browse the C&R websites and drool over the firearms I will be spending all of my hard earned money on like the Tokarev and other unique options out there.
As of 9/22/15 I was still waiting to see if I get a phone call or anything but the way it looks I am predicting an approval or denial in about 7 days. I understand that although times do vary anywhere between 21-60 days or more based on other reviews I found online; but none have been recent that I have seen. I also live in New Hampshire and I know that the BATFE forwards applications to a local field office near you. Judging by that I would say that based on population I probably would not be one of the States that would take a longer time. Again that is just my speculation but we will see soon.
Update; as of 9/29/15, 7 days has come from my last paragraph (21 days total) and still no sign of approval/denial. On the bright side I jumped the gun anticipating approval and ordered a Bound Book for Curio & Collector FFLs and that has arrived. Now the waiting continues and my agony prolongs as I await permission from the BATFE.
Update 5/2/2016
So I have been keeping this log to show the actual process and how long it takes for updates and arrival. However I kind of gave up and this article has been sitting on my computer for some time.
I recently discovered it and thought I would update it with what actually happened. So I call the BATFE in the beginning of October to ask for a status update and they said they are not showing me in the system then gave me a woman I can call. I called her and got no answer, so I called back a week later and tried to escalate it to someone else. Eventually the original woman I was asked to call called me and left a voicemail for me to call her back. I called the woman Agent back and she informed me my application was sitting in limbo because I put my birth year as 1884 and they assumed that was not correct. I told her my correct year and she said she would go ahead and have someone expedite and run my background immediately and call me back the next day. I never heard back from her and just waited patiently. Eventually on Nov. 30th 2015 my license arrived in the mail.
So the total time to get my C&R FFL #03 took from 9/8/15 – 11/30/15 (82 days).
I also was broke as hell when I first got it so I did not purchase anything at all until April 2016 and my first purchase was a 1953 Romanian Tokarev which is Romania's version of the Russian TT-30.
I paid only $234 including shipping to have this powerful unique handgun chambered in 7.62×25 delivered right to my apartment door. As a bonus shipped separately they included some corrosive surplus ammo.
It is a very fun gun to shoot and mine is in excellent condition and even has matching serial numbers on the receiver and slide.
All in all the process would have been fast and painless if I did not make such a stupid mistake but none the less it was all worth it to have some unique firearms delivered right to me such as Nagants, SKS's, Tokarevs and more.
It is worth noting that "Firearms automatically attain C&R status when they are 50 years old." As per the ATF website.
Some newer firearms are available as well if the ATF determines they have collector value to them.
Some ask "aren't these antiques?" The answer is no; an antique firearm is one made before 1898 (like my birth year error.) You are also required to keep and maintain a bound book for all purchases using your license for as long as you have it. The number one stipulation is that you are not a business and this is used for collecting only and not to engage in business. You can make a profit for the sole purpose of enhancing your own collection but not as a source of income or practicing as a business.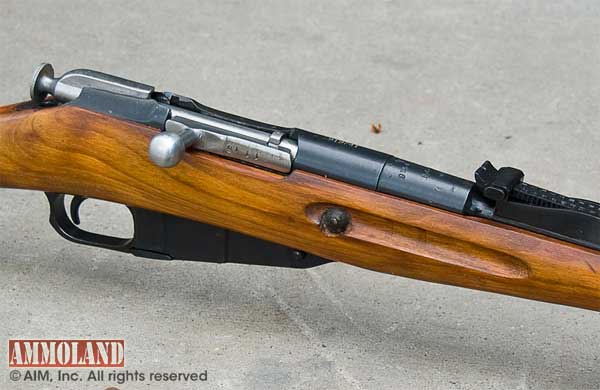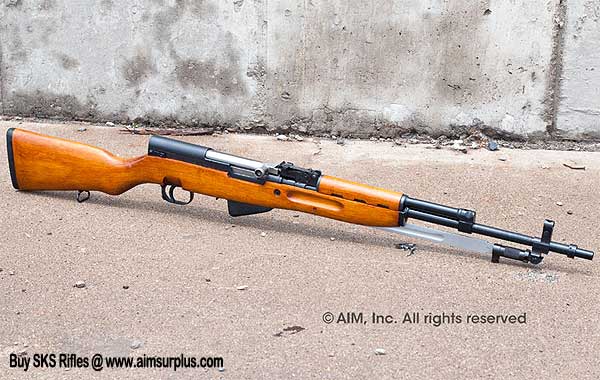 ATF Firearms Curios or Relics List by AmmoLand Shooting Sports News
About Peter Uliano
Peter G. Uliano is a Serial Entrepreneur,  Ad Man, Idea Man ,Husband and Father.
Follow Peter on Twitter and Instagram