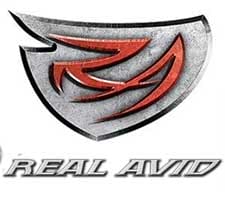 Minneapolis, MN -(Ammoland.com)- Gun Boss Pro – Precision Cleaning Tools were built for the thorough gun owner. These owners know that the devil is in the details.
When you open the case and use the patent pending kickstand feature, all the tools and implements are displayed in front of you in a well-organized manner. The case is built from polycarbonate and made to take a beating.
The ergonomic handle and extension rods help to keep tools steady when working on intricate working parts that traditional kits can't reach.
From handguns to long guns, this kit will help to keep your favorite guns as clean as the day you got them.
Gun Boss Pro – Precision Cleaning Tools Product Specs:
2 coated steel rods for extended reach
Nylon cleaning brush
Oil application brush
Straight brass scraper
90° angled brass scraper
Straight steel pick
Hooked steel pick
3/32" Steel pin punch
5/32" steel pin punch
About Real Avid:
Since 2009, Real Avid has created mission specific products for experienced hunters and shooters. Real Avid is the inventor and world leader in gun specific multi-tools and the first to build lights into the handle of knives. The innovation and insight built into every product comes naturally; as hunters and shooters Real Avid hungers to be different, to go deeper, and to invent new and smarter ways to solve problems. That's our mission. We will know we've succeeded when we earn the right to be a partner with you on your missions.
Visit www.RealAvid.com for more information and to see the full line of Real Avid products.