Koenig captured his 17th Bianchi Cup win.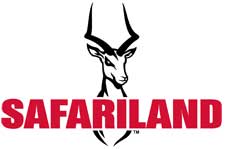 ONTARIO, Calif. –  -(Ammoland.com)- Safariland applauds Team Safariland member Doug Koenig following his amazing performance at the 2016 NRA Bianchi Cup presented by MidwayUSA held near Columbia, MO from May 24-28 2016.
The most prestigious handgun tournament in the world, Koenig defeated 205 other competitors across multiple divisions to claim his 17th NRA Bianchi Cup title! The aggregate points for shooting the event through twice determined this year's champion and Koenig secured a perfect score (1920 x 2) in each utilizing his Safariland Model 014 Open Class Competition Holster and customized Model 032 Equipment Locking System (ELS) belt.
Koenig deemed 2016 "The Year of the Athlete" to bring awareness to the training and fitness standards of professional shooters such as himself. Accordingly, this year, Koenig and his sports science coach enhanced his mental preparation, diet and training regimen to prepare for the intensity of the competition.
"It is a rewarding privilege to maintain this winning tradition at the NRA Bianchi Cup as part of Team Safariland," said Koenig. "With all of my gear in perfect working performance, once the 'shooters ready, stand by' command rang out, the champion and athlete in me took over. I live for it!"
Also claiming impressive performances, Safariland's Kyle Schmidt shot a perfect 1920 to join a class of elite shooters! Congratulations also go to Kim Beckwith, becoming the Bianchi Cup Senior Champion, and Tiffany Piper, the Bianchi Cup Ladies Open Champion. Like Koenig, Beckwith and Piper donned Safariland Model 014 holsters with ELS rigs. The Safariland gear used by these shooters allowed them to put their attention on the competition and not the equipment.
Team Safariland members are an integral part of the company's product development process by regularly testing Safariland materials and products to ensure design and development. This collaboration ensures the best performance possible for law enforcement and military in the field and Team Safariland at competitions.
For more information about Team Safariland and Safariland products, please visit www.safariland.com or follow Safariland on Facebook, Instagram and Twitter.
About Safariland®
Established in 1964, Safariland® has earned worldwide renown and a leadership position in the industry for its technologically advanced holsters and other gear to the law enforcement, military, concealment and competitive sporting markets. Safariland holsters, belts and accessories provide users with high-quality tools to perform their jobs safely and effectively. Safariland is credited for developing the first Level III retention holster for the uniformed duty market. With a reputation for INNOVATION NOT IMITATION, the Safariland brand continues its position as the worldwide leader in retention holsters. Safariland is a part of The Safariland Group family of brands. For more information, visit www.safariland.com/dutygear.
About The Safariland Group
The Safariland Group is a leading global provider of a diverse range of safety and survivability products designed for the public safety, military, professional and outdoor markets. The Safariland Group offers a number of recognized brand names in these markets including Safariland®, ABA®, Second Chance®, Bianchi®, Break Free®, Protech® Tactical, Defense Technology®, Hatch®, Monadnock®, Identicator®, NIK®, Mustang Survival® and Med-Eng®. The Safariland Group's mission, "Together, We Save Lives", is inherent in the lifesaving and protective products it delivers. The Safariland Group is headquartered in Jacksonville, Florida.
The Safariland Group is a trade name of Safariland, LLC.