F.A.I.R. Trade Group Confirms ATF Will Consider Applications For Permanent Imports Of Firearms From Vietnam.
But will it matter under this president?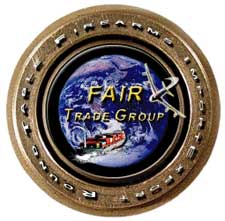 USA – -(Ammoland.com)-The Department of State, Directorate of Defense Trade Controls (DDTC), published an Industry Notice on its website on May 23, 2016, announcing termination of its policy prohibiting the export to and import from Vietnam of arms and related material.
The May 23, 2016, announcement stated that DDTC will review on a case-by-case basis applications for licenses to export or temporarily import defense articles and defense services to or from Vietnam under the International Traffic In Arms Regulations.
This change in policy does not guarantee approval of export and temporary import applications by DDTC, and as far as the policy toward permanent imports of defense articles from Vietnam, DDTC's announcement was silent.
We therefore followed up directly with the Bureau of Alcohol, Tobacco, Firearms and Explosives (ATF) to confirm the Obama Administration's policy for permanent imports of defense articles from Vietnam.
In response to our outreach, ATF officials advised F.A.I.R. Trade Group that pursuant to its consultations with the Department of State, ATF will review on a case-by-case basis applications for permits to permanently import defense articles on the U.S. Munitions Import List from Vietnam. The notification from ATF indicates that such applications will be processed in consultation with the Department of State. We anticipate ATF will eventually amend the regulations to remove Vietnam from the list of proscribed countries in 27 C.F.R. 447.52(a), but such an amendment is not necessary for ATF to immediately implement the change in import policy.
The new policy will allow importers to submit Form 6 import applications for firearms, ammunition, and other defense articles manufactured or originating in Vietnam. Import restrictions imposed by the Gun Control Act and National Firearms Act will continue to apply.
Thus, firearms imported for unrestricted commercial sale must meet the sporting purposes test and may not be regulated under the National Firearms Act. Surplus military firearms may not be imported unless they are classified as "curios or relics."
Will the New Policy Result in Import Permit Approvals?
We anticipate ATF will evaluate each application and consult with DDTC to determine the impact on foreign policy and domestic security of approving the import application.
F.A.I.R. notes with concern that the politically-motivated import restrictions President Obama has imposed under the Arms Export Control Act will also continue to apply to permanent importation of defense articles from Vietnam. Members should recall that an August 29, 2013, Fact Sheet issued by the White House states that ATF will not approve requests to import "military-grade" firearms back into the U.S. for private entities. It is not clear (probably by design) what the term "military-grade" firearms means. However, it is likely the Administration has directed ATF to disapprove applications to import surplus military firearms even if they are classified as curios or relics. Thus, despite the fact particular surplus military firearms were manufactured in or before 1966, applications to import such firearms for commercial sale may be denied under the 2013 policy.
The Obama Administration implemented this policy under the foreign policy provisions of the Arms Export Control Act, and we believe it is unlikely to change under this current president.
About F.A.I.R. Trade Group
The F.A.I.R. Trade Group is a 501(c) (6) organization dedicated since 1994 to protecting the interests of the firearms and ammunition import and export community. F.A.I.R. operates entirely on the funds derived from our dues-paying membership. If you are interested in becoming a member or contributing to the organization, please visit our website at: www.fairtradegroup.org.