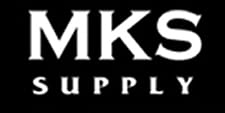 Dayton OH -(AmmoLand.com)- Inland Manufacturing and MKS Supply, LLC, the exclusive marketer for Inland firearms is proud to announce its 2016 co-sponsorship of the Carbine Match held at the National Championships this July 28th at Camp Perry, Ohio.
First, our congratulations go out to the overall match winner Mark Stout of Waterford, Michigan with a 371-1X out of a possible 400.
However, to give everyone at the match an opportunity to win this $1049.00 Inland Model 1945 M1-Carbine, all entrants in this unique match were entered in a drawing. The lucky winner of that drawing for this year is Karl Balbaugh, 74, of Perrysburg, Ohio.
Charles Brown of MKS Supply, the exclusive marketer for Inland Manufacturing says, "This Camp Perry National Carbine Match is a test of both shooters and firearms and a lot of fun. We are honored and happy to make this great looking and shooting Inland M1 Carbine the top prize at this year's national championship event."
About MKS Supply, LLC:
MKS Supply insists on high quality, reliable firearms. We insist on guns that are easy to own and service. Most of all, we insist on value.
For more information, please visit www.MKSSupply.com.