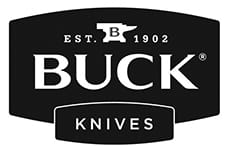 USA –-(Ammoland.com)- Buck Knives is excited to announce a Cabela's-exclusive 75th anniversary edition of the 119 Special, the knife that sets the standard by which all others are measured.
Making its initial introduction in a two man shop, the first 119 Specials were hand made by Hoyt and Al Buck.
Gaining fame during WWII, the original 119 Specials were designed for U.S. soldiers and crafted using surplus files and recycled airplane canopies. The 119 has come a long way since then, but the initial design has withstood the test of time.
For over 40 years now, Buck Knives and Cabela's have been working together as retail partners. The 119 is available in a collector's tin and is a tribute to Buck's most popular sheath knife and a representation of Buck Knives' long standing relationship with Cabela's, who is also celebrating a milestone 55th anniversary as the World's Foremost Outfitter®.
The introduction of this collector's knife and tin will be kicked off across several Cabela's locations with a scavenger hunt for a free 119 tin hosted by Chris and Casey Keefer, TV hosts of Dropped and Rival Wild, Cabela's brand ambassadors and Buck Knives pro staffers. Hints to locations hiding the knives will be announced live from a Cabela's location via Cabela's, Buck Knives and the Keefer Bros social media pages October 22-23rd.
"It's an honor to introduce the 75th edition 119 with Cabela's," said Bob George, Vice President of Sales and Marketing for Buck Knives. "They have always been great retail partners to us and they are passionate about making the best products available for outdoor enthusiasts."
For more details, visit www.cabelas.com