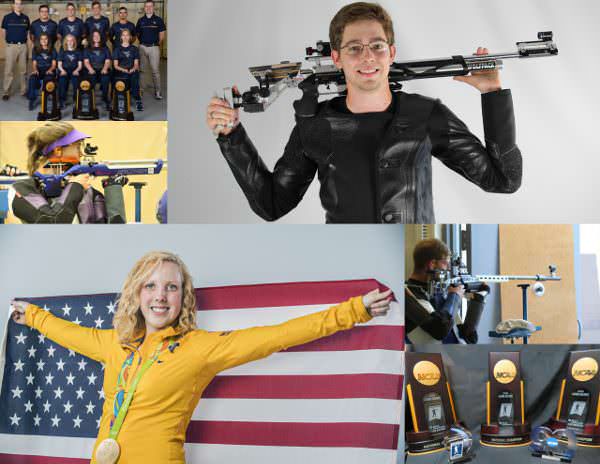 USA –-(Ammoland.com)- The formation of USA Shooting's new Board of Directors (BOD) is halfway complete following the election and appointment of five worthy members. The election of four independent director positions as well as the appointment of an International Shooting Sport Federation (ISSF) representative is part of the organization's on-going governance reform that began back in March 2016. Five more candidates are set to be elected and named before December 1.
The four new Independent Directors are as follows: Paul Boyer, Barbara Bridendolph, Jeff Price and Kristen Raskopf. Susan Abbott, as the highest ranking International Shooting Sport Federation official, gets an automatic spot on the newly constructed Board as well.
Biographical detail on each new member is provided in a link below.
"The newest Board members represent a diverse group of individuals all having showcased strong business acumen and the experience necessary to have a tremendous impact on USA Shooting," said Interim Chief Executive Officer Dave Johnson. "As a staff, we're excited to get to know more about them and really tap into their expertise to help push us forward as an organization."
Eight independent director candidates were provided to USA Shooting's current BOD from a three-person search committee led by the U.S. Olympic Committee's Rick Adams, Chief of Paralympic Sport and NGB Organizational Development. The committee helped solicit and vet appropriate nominees and provided recommendations to USA Shooting. The current USAS Board recently held a vote to elect four positions and to determine length of terms for each candidate. In the future, the four independent directors will be elected by the Board based on nominees proposed by the USA Shooting Nominating and Governance Committee.
Boyer and Bridendolph will each serve four-year terms while Price and Raskopf will each serve a two-year term. Abbott's term is for four years.
At its March 12, 2016 meeting in Colorado Springs, Colorado, USA Shooting's Board of Directors unanimously and positively approved comprehensive reforms in the governance of USA Shooting.
In response to a Complaint filed with the United States Olympic Committee (USOC) by athletes and other members of USA Shooting under Section 10 of the USOC Bylaws, representatives from USA Shooting and the Complainants worked with a Blue Ribbon Panel of experts appointed by the USOC to review and make recommendations on how to incorporate best practices and increased operational transparency into the governance structure of USA Shooting. This work resulted in the development of Amended and Restated USA Shooting Bylaws and Governance Implementing Provisions that were adopted by the USA Shooting Board.
As a result of the reforms, USA Shooting's Board of Directors is now transforming from a 15-person to a 10-person Board, consisting of:
The athlete who is the USOC Athletes Advisory Council (AAC) representative;
One athlete elected by the athletes from the disciplines of rifle, pistol, shotgun and Paralympics;
A representative of USA Shooting coaches/officials;
A representative of USA Shooting member clubs;
The senior USA Shooting representative elected to the International Shooting Sport Federation (ISSF);
The Chair of the newly formed USA Shooting Advisory Council; and
Four independent directors with no ties to USAS within the preceding two years.
The new Bylaws thus reduce the number of constituency-based Board positions and also provide that no employee of USA Shooting may be a voting member of the Board of Directors.
The USA Shooting Athlete Advisory Council is overseeing election procedures for the USOC AAC position and the discipline athlete representative to the Board. The coach/official director and newly-created club director position are being elected by those respective constituencies. The Advisory Council will elect its chair, who will serve on the USA Shooting Board. The Advisory Council will consist of representatives from allied and community-based organizations as well as other organizations and individuals providing significant resources to USAS.
Five standing committees will exist as part of the new governance structure:
Nominating and Governance
Finance and Compensation
Audit
Judicial
Ethics
Click on the link below for much more detail on each new USA Shooting Board Member.