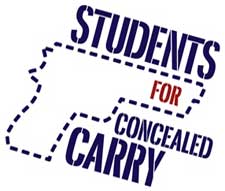 AUSTIN, TEXAS -(Ammoland.com)- The headline of an article by Patch.com staff writer Tony Cantu declares, "Texas University Put On Lockdown Amid Reports Of Armed Man Later Found To Just Be 'Open Carry' Fan." The article reads:
The unintended consequences of the state's "open carry" law — enabling gun owners to carry their long rifles freely to express their ardent support of the 2nd Amendment — was dramatically felt at a university placed on lockdown as a result.
Ultimately, the man turned out not to be a threat, per se, but a rifle owner availing himself of the state's "open carry" law allowing him to walk around in public with his long gun strapped across his back.
The law took effect on Jan. 1, a piece of legislation that was aggressively championed by GOP conservatives — led by Texas Gov. Greg Abbott — who embrace gun ownership as a plank of their political platform.
But the man made the mistake of walking on the property encompassing a private university, one of a long list of private institutions of higher learning that have opted out of allowing guns on campus, in spite of the new law allowing the open carry of weapons.
By and large, officials at public universities also oppose the new law and the resulting specter of guns on campus, but are unable to opt out given their state funding.
The man reportedly was contacted by police and asked to leave the premises, not for provoking a widespread scare by toting his gun — something he's now allowed to do with the advent of "open carry," but because of his inadvertent and alleged trespassing on private property.
Along with "open carry," another law pushed by conservatives dubbed "campus carry" was passed, which allows those with concealed handgun permits to take their weapons at colleges unable to opt out of the new legislation.
The "campus carry" law was passed Aug. 1.
What will it take to persuade journalists like Cantu to actually research the laws they write about? Both the open carry law that took effect January 1 and the campus carry law that took effect August 1 apply only to the licensed carry of handguns.
The open carry of rifles has been legal in Texas since before Texas joined the union in 1845. The laws regarding the carrying of rifles on college campuses haven't changed since the late 1960s, when the Texas Legislature made it a crime to bring a firearm into a campus building.
Furthermore, both the open carry law and the campus carry law—neither of which has anything to do with the carrying of rifles—explicitly prohibit open carry (of handguns) on college campuses.
Brian Bensimon, Southwest regional director for Students for Concealed Carry, commented, "It's a sad commentary on the current state of journalism that nowhere in Patch.com's editorial process did anyone figure out that this article blames two laws that have zero bearing on the incident at hand."
Related:
"A Refresher on the Case for Campus Carry in Texas": http://concealedcampus.org/2016/05/a-refresher-on-the-case-for-campus-carry-in-texas/
SCC's Oct. 2, 2015 – Nov. 2, 2016, Texas press releases and op-eds: https://www.scribd.com/document/319141232/Texas-Students-for-Concealed-Carry-Campus-Carry-Press-Releases-Op-Eds-Oct-2-2015-Nov-2-2016
SCC's 2015 Texas legislative handout (includes Dec. 9 – May 22, 2015, press releases and op-eds): https://www.scribd.com/document/255815743/SCC-s-2015-Texas-Legislative-Handout
All SCC statements regarding the campus carry policies proposed by UT-Austin: https://www.scribd.com/document/317821607/Texas-Students-for-Concealed-Carry-Press-Releases-Regarding-UT-Austin-s-Campus-Carry-Policies
About Students for Concealed Carry:
Students for Concealed Carry (SCC) is a national, non-partisan, grassroots organization comprising college students, faculty, staff, and concerned citizens who believe that holders of state-issued concealed handgun licenses should be allowed the same measure of personal protection on college campuses that current laws afford them virtually everywhere else. SCC is not affiliated with the NRA or any other organization. For more information on SCC, visit ConcealedCampus.org or Facebook. For more information on the debate over campus carry in Texas, visit WhyCampusCarry.com.