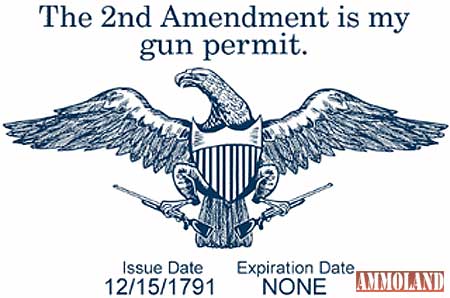 USA -(Ammoland.com)- The election is here. And now the future of Ohio, and the country, is in YOUR hands.
Download our Pro Gun Voter Guide so that you can VOTE YOUR GUN RIGHTS.
It is vital that you vote in EVERY race. Your choice for President is important. But so are your choices for every office all the way down the ticket.
Local races for sheriffs, commissioners, boards of education, and other offices, will directly impact your life every day. And don't forget … these candidates are the people who will run for higher office later on.
Wise votes in this election will assure good choices in future elections.
In addition to our Voter Guide, here are other resources:
Voter App – Create a personalized pro-gun voter guide on any mobile device or computer.
Where to Vote – Find your polling location.
View Your Sample Ballot – See the ballot for your voting location.
Trump vs. Clinton on Your Gun Rights
Donald Trump – "I will never let you down. I will protect our Second Amendment. I will protect our country."
Supports the Right to Self-Defense
Supports Pro-Gun Supreme Court Justices
Supports Right-to-Carry
Opposes Gun Bans
Opposes Magazine and Ammo Bans
Opposes Gun-Free Zones
Opposes "Universal" Background Checks
Hillary Clinton – "The Supreme Court is wrong on the Second Amendment. And I am going to make that case every chance I get."
Supports Anti-Gun Supreme Court Justices
Supports Gun Bans
Supports Gun Confiscation
Supports Taxing Gun Owners and Ending Gun Shows
Supports a National Gun Registry
About Buckeye Firearms Association:
Buckeye Firearms Association is a grassroots political action committee dedicated to defending and advancing the right of Ohio citizens to own and use firearms for all legal activities. Visit: www.buckeyefirearms.org.